Venn Street Market is delighted to welcome Fat Gay Vegan to the acclaimed Clapham food market!
Since September 2018 the Fat Gay Vegan has curated a section of the market showcasing some of the finest vegan street food in the capital each Saturday. The market is now bursting with amazing vegan food stalls!
VEGAN STREET FOOD for breakfast/lunch and dinner: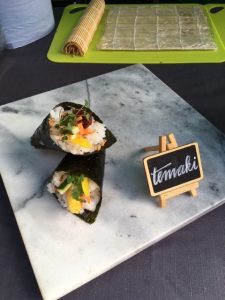 In a nutshell, traditional Temaki is a hand rolled Japanese delicacy. It is usually eaten as a casual meal and consists of rice and delicious fillings which are cocooned inside a cone shaped seaweed roll. Also, and especially for Venn Street Market (after some persuasion), LDT also offer a wonderful Poke made with rice balls, five seed crusted tofu, carrot, red cabbage in a tangy sriracha sauce – sublime!
Red Tent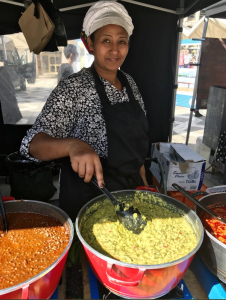 Ethiopian cuisine which is truly outstanding – plenty of goodness here with spinach, brown lentils, carrot and potatoes, chickpeas all mixed with enjera sourdough, rice or couscous and samosa..
If you haven't heard of these guys, where have you been? Producers of London's finest vegan seitan burgers and Venn Street is the only place south of the river where you can find them! 

VEGAN SWEETS & SAVORIES..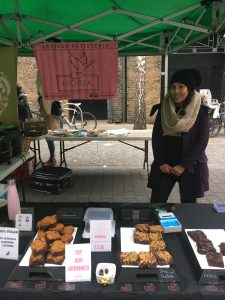 Our artisan vegan patisserie stocked with deeeeee-licious chocolatey cakes, buns and brownies!
London Feel Good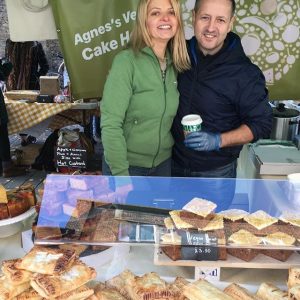 100% vegan sweet & savouries including the famous sausage rolls, frittatas and cakes.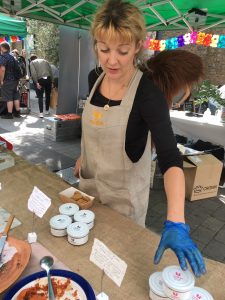 Nutkin is a naturopathic kitchen specialising in organic nut-based vegan cheeses including Almondsan – an almond based Parmesan alternative made from organic activated almonds. Also new to the stall are Nutkin grilled nut cheese sandwiches with seasonal fillings including Vegano: a toastie filled with aged pure piquante tomatoes, Almondsan pesto, basil, rocket and sourdough!
VEGAN ETHICALLY CONSCIOUS MAKERS: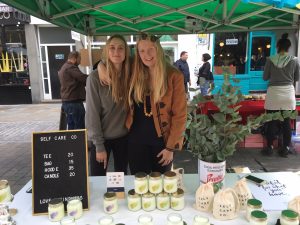 Makers of Be Kind clothing and natural soy candles using floral plants and herbs. All home pieces are vegan + eco friendly. Self Care Co encourage you to recycle your containers – once you have finished your candle, please feel free to send the container back to us and we will re-fill.
"There is no street market in London more well-known or loved than Venn Street Market and there is nobody more famous for eating vegan food than me, so the creation of a Fat Gay Vegan section feels like a match made in foodie heaven.   
Sean O'Callaghan Award winning blogger, event planner, party host, activist, and author Fat Gay Vegan