London Brewers' Market are holding their second Beer Fest at the Market with the following craft breweries: Anspach & Hobday, Brixton Brewery, Fivepoints Brewery, Gipsy Hill Brewery, Howling Hops and Umbrella Brewing. It's a perfect opportunity to enjoy shopping whilst having a pint with your friends!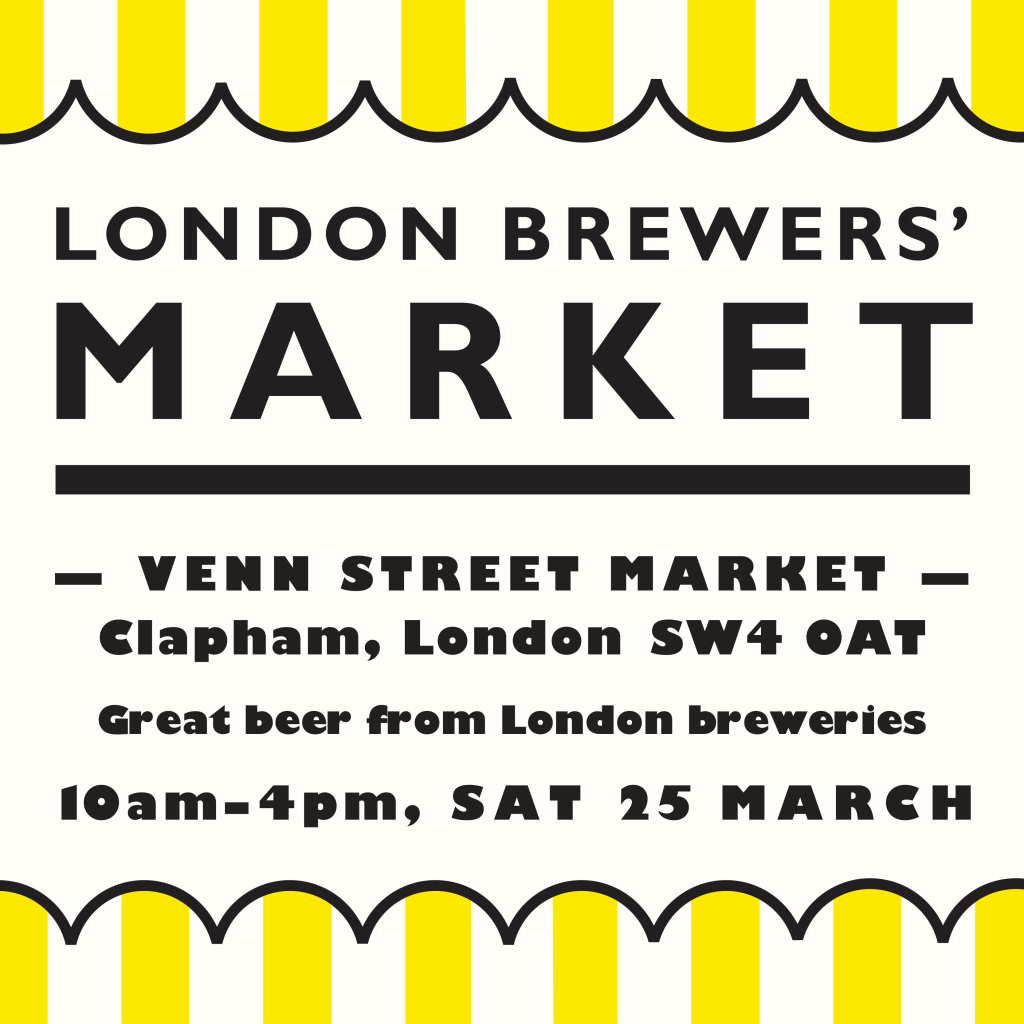 VENN STREET MARKET'S 5TH BIRTHDAY!
Saturday 22nd October
10am to 4pm
VENN STREET MARKET'S 5TH BIRTHDAY (CONT)!
Saturday 8th October
10am to 4pm
A fantastic effort made by pupils from Allen Edwards, Clapham Manor and Heathbrook Primary Schools selling produce and recipes from their harvests!!
We also held family friendly activities including:
Apple bobbing 
Halloween pumpkin face making 
Prizes for the best Halloween costumes 
Father Nature brought along his milk float encouraging 'green and community awareness' giving lessons in planting Spring bulbs!
And Edible Clapham were showing off Clapham's 'green' connections with new maps of sustainable food projects and food-growing in Clapham..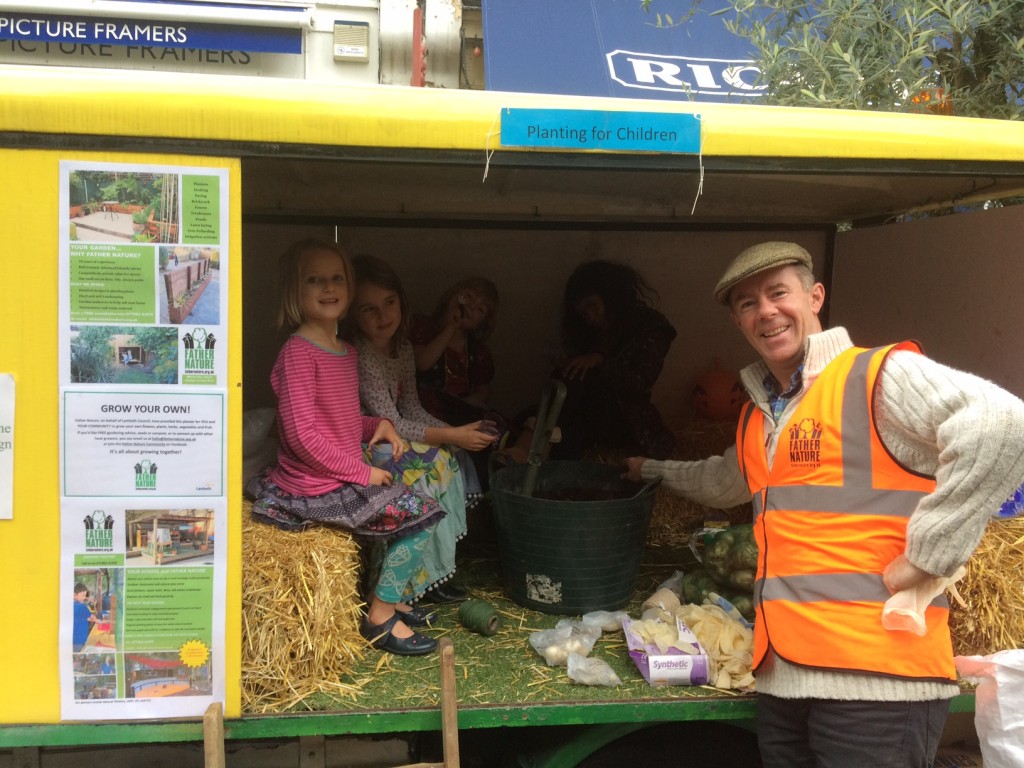 Clapham Leaf Club is a project designed to enable pupils of the Clapham and Larkhall Collaborative primary schools (Allen Edwards, Clapham Manor, Heathbrook, Larkhall Primary, Macaulay CE) to learn all aspects of growing their own food from preparing the soil using organic matter, to sowing seeds and culturing their crops which will be harvested and sold as fruit and vegetables or used in a cuisine and cooked and sold at the Market every year in July.
Click CLAPHAM LEAF CLUB for information on the project's first, second, third and fourth year of events.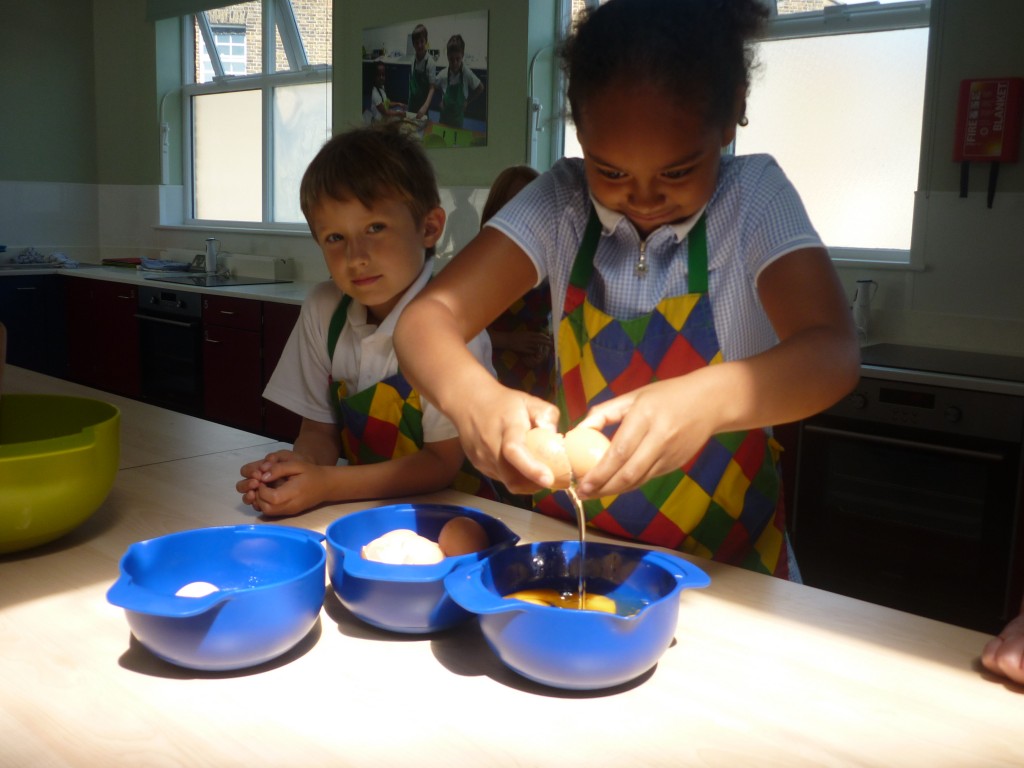 LOVE YOUR LOCAL MARKET 2015
Love Your Local Market​ at Venn Street Market for the 2nd year!
Saturday 16th & 23rd May
As part of LYLM, a new initiative in its third year set up to encourage new enterprises within local communities, Venn Street Market has invited pupils from local schools and colleges to trade – we hope they will benefit from learning the trade whilst working with many of London's best independent producers.
Andy Kelliot from Lambeth College studying Food Technology will be offering the locals traditional British burgers and refreshing snow cones..
Morley College, Street Trading student Clementine Olenga Disashi aka Duchess of Macarons, will be showcase her fine collection of mouth-watering French macarons.
Also taking part are Makerhood who support making, creativity and skills in Lambeth. Makerhood creates connections between different local makers, local businesses, and the local community. You can find out more about Makerhood on the website: http://makerhood.com/about
Makers on Venn Street Market during LYLM15
16 May
Gill Scheuer – Um-bags etc
Gill uses recycled umbrella fabric to create beautiful, unique bags, bike seat covers, brooches and bunting.http://makerhood.com/um-bags-etc
That Agnes – Gorgeous make-up bags and other exclusive handmade designs
https://www.etsy.com/uk/shop/ThatAgnes
23 May
Wolle+Hide – Beautiful, tactile, handmade bags and purses made with mixed natural materials – wool, leather and sheepskin.
http://wolleandhide.co/
Gina Nambhard – Displacement Activities
A unique range of soft furnishings for home interiors made from reused and recycling fabrics and other materials.
http://makerhood.com/displacement-activities
Plus more announcements to be made soon..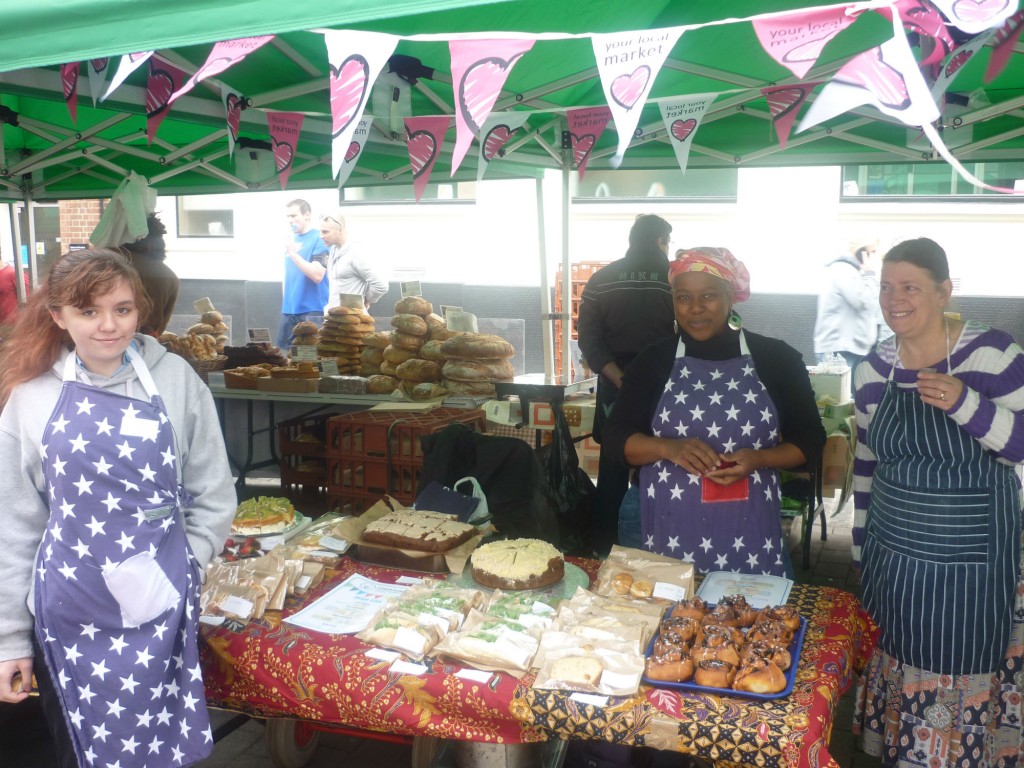 Venn Street Market has invited pupils from Lambeth Academy's Cookery Club to take part on 18th May as part of Love Your Local Market 2013 (loveyourlocalmarket.org.uk). Students from Years 8, 9 and 10 (i.e. 12-16 year olds) will be making chocolate and strawberry muffins, Chelsea buns, carrot cake and flavoured breads using organic and fairtrade products.
Traders at Venn Street Market are all selected for the quality of their goods and by inviting young local enthusiasts to take part, we hope they will benefit from learning the trade whilst working with many of London's best independent artisan producers. In the long term, pupils from Lambeth Academy will return to the market enabling them to build their knowledge and experience in becoming professional traders.

PUDDINGS & PIES
Puddings & Pies is a handmade limited-edition book, featuring recipes and produce from the stallholders of Venn Street Market.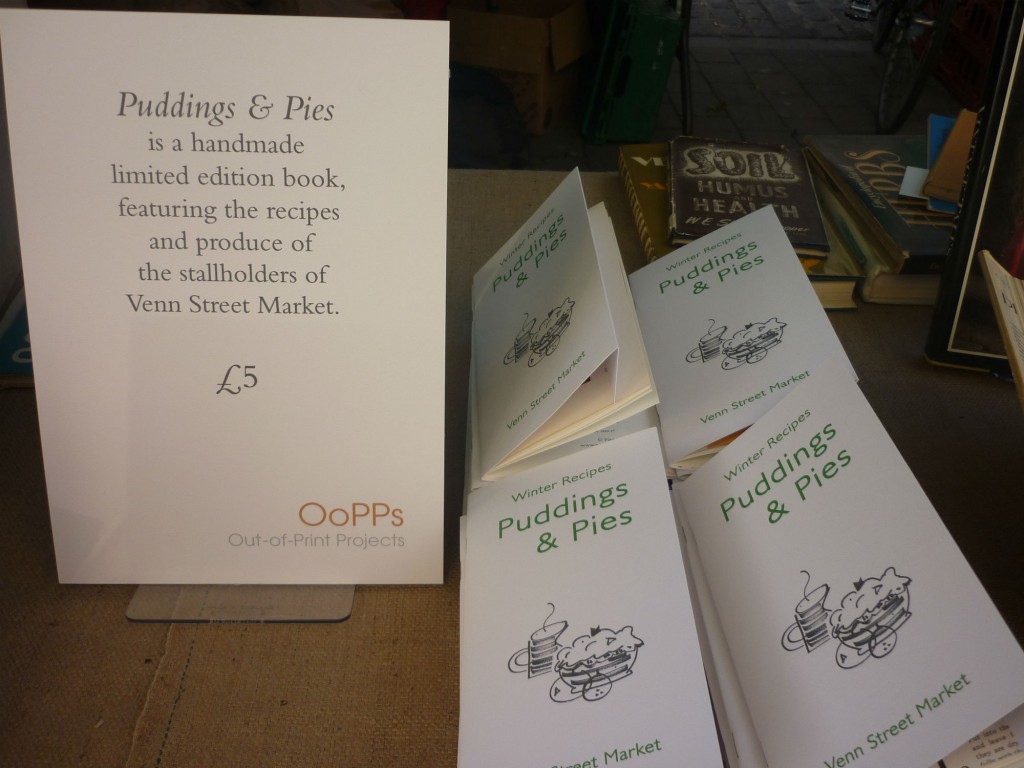 Recipes include a classic Veasey & Sons Fish Pie, Garlic Wood Farm's advice on the best way to slow cook shin of beef, superb Greek Halva using Isle of Olive produce, tasty Meatballs Apéritifs from Bad Mama, Pâté Moi Beef Wellington, how to crystallise flowers by Wildflowers, and Easy Street Veg – essential preparation for a night out – contributed by Tom of Ted's Veg.
Other recipes such as Squab Pie and Crofter's Plum Pudding were sourced from out-of-print cookery books. The endpapers were also made from vintage cookery books, making each copy of Puddings & Pies unique.
Puddings and Pies is published by OoPPs: Out-of-Print Projects, which aims to revive out-of-print publications for reading, review and reuse. Copies of Puddings & Pies were sold on the OoPPs stall on 8th December, alongside second-hand cookery books.
IMAGINE YOUR MARKET
June – September 2011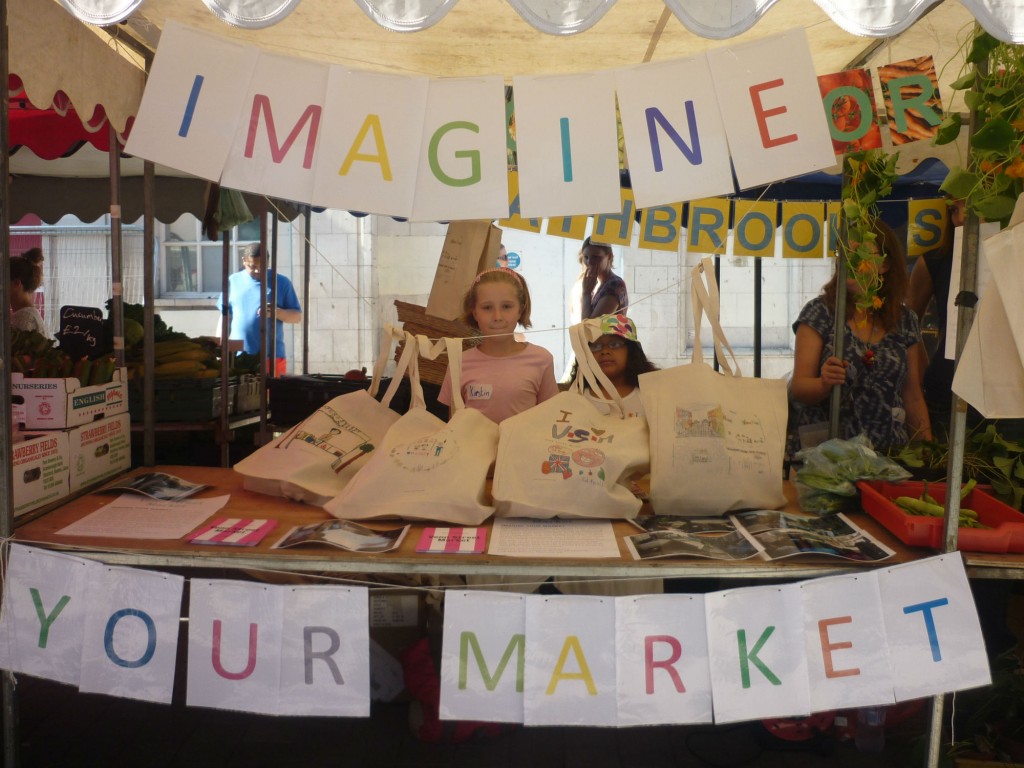 Imagine Your Market is a project where pupils from the five local primary schools of the Clapham and Larkhall Collaborative (Allen Edwards, Clapham Manor, Heathbrook, Larkhall Primary, Macaulay CE) were invited to engage with their local urban environment on a visit to Venn Street considering what they want from the market and their local space. They were encouraged to produce artwork for the competition exploring the changes to Venn Street during it's pedestrianisation. Winning works are now on Venn Street Market's shopping bags.
All shopping bags have now sold out! Here are a few of our winners with their unique designs…