Venn Street Market is an award-winning local community food market in Clapham, SW4, working directly with farmers and small independent producers enabling our customers to meet face to face with the growers and makers of the foods available each week.
With a strong ethos of ensuring high quality and fair prices, the market guarantees all goods are locally sourced and seasonal.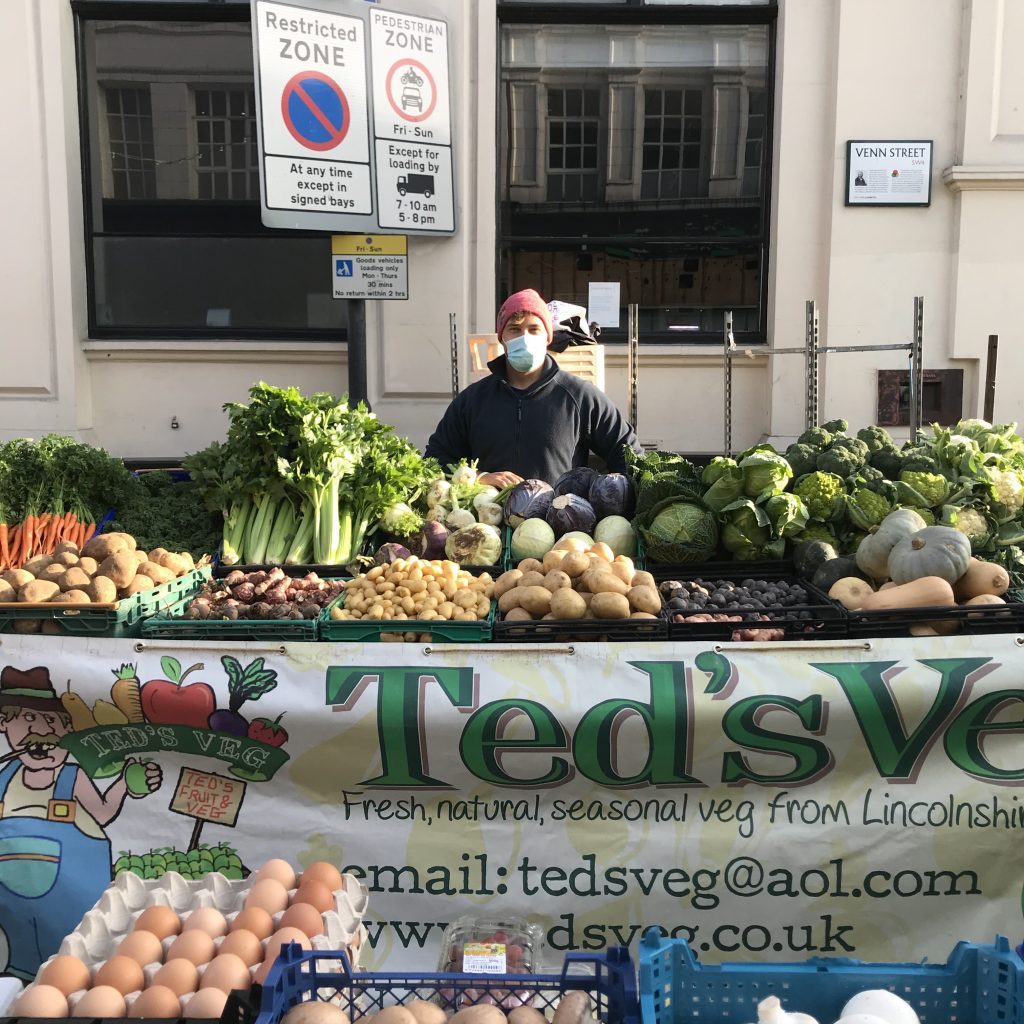 The Ted's Veg farm is in Boston, Lincolnshire and has been running for at least four generations and look forward to farming for generations to come. Ted's Veg is committed to providing our customers with the freshest, home grown harvested produce, as well as sourcing the best exotic produce from around the world. An ever-changing range of seasonal homegrown vegetables and salads is picked everyday for its freshness therefore giving it the taste, our customers deserve. Please be warned, their crops are grown chemical free, so you may find the odd bug, slug or caterpillar in your Ted's goodies!
Greener Greens

Working with a collection of local organic and biodynamic farms in Kent, Greener Greens are very proud of their growers and their ethos towards organic and environmentally friendly farming. Get to know our growers and where your food comes from at Venn Street Market!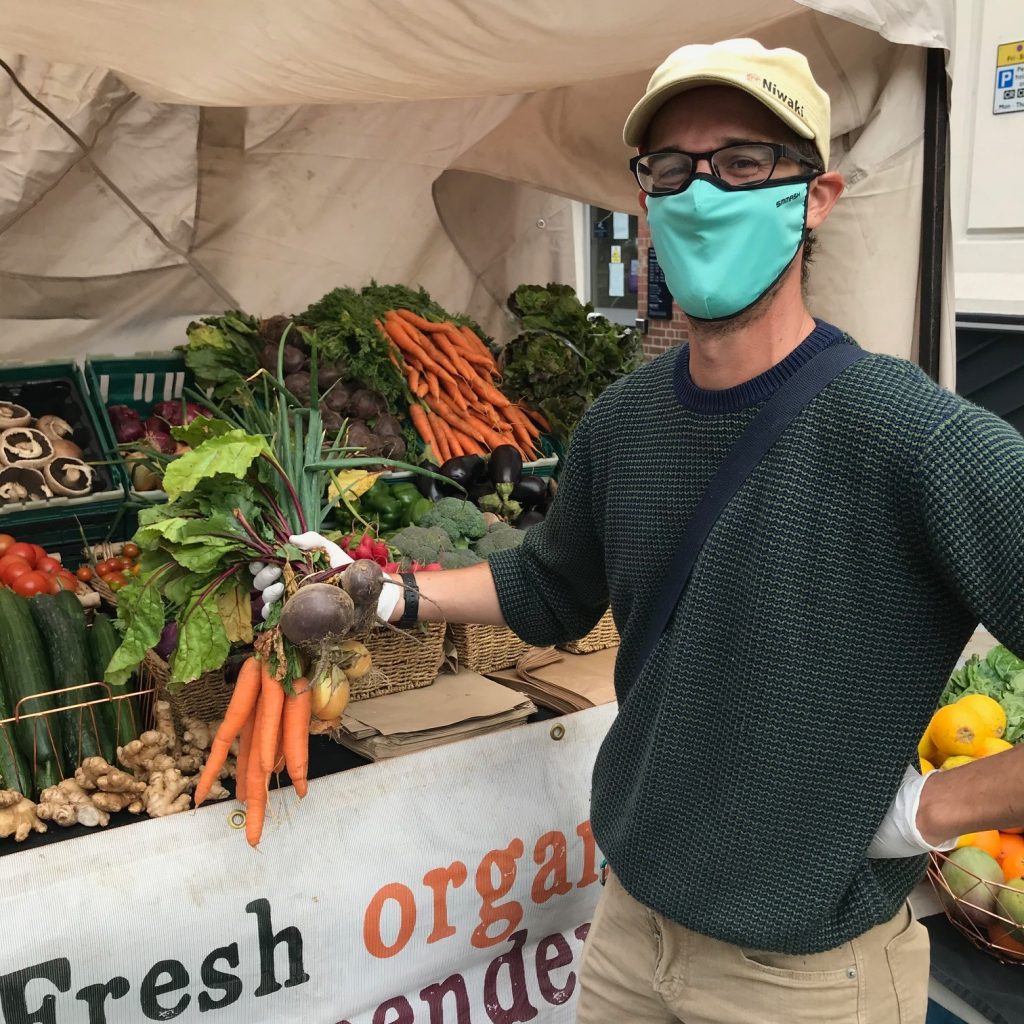 Northsea Seafood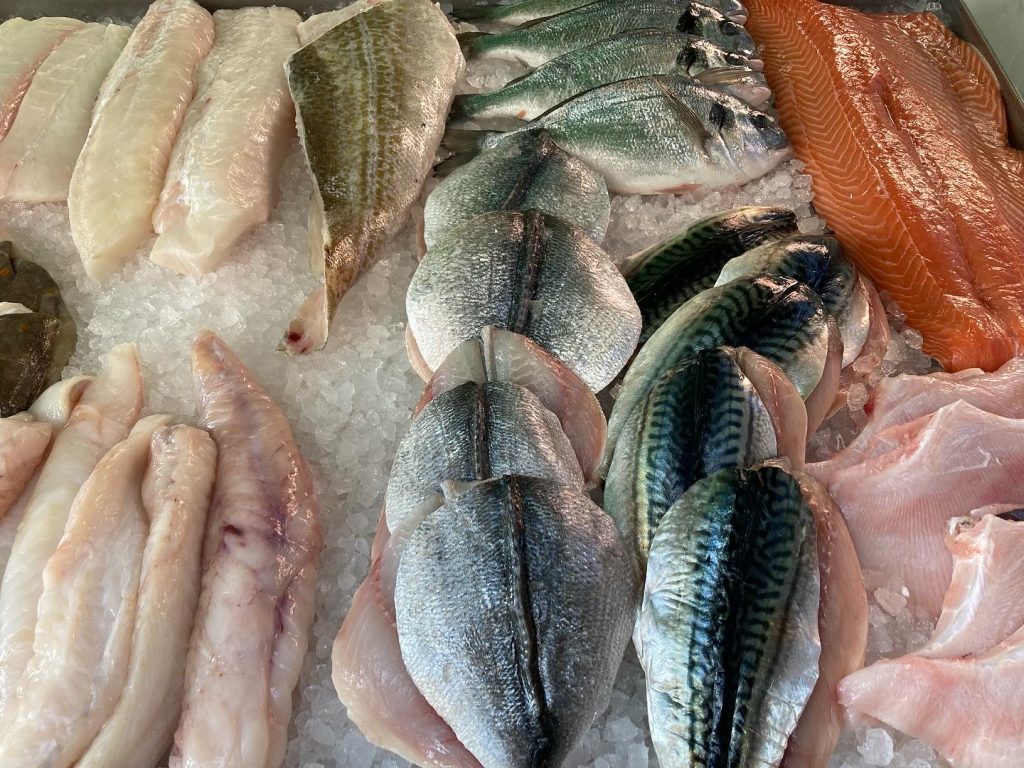 Every Saturday North Sea Seafood will offer Clapham folk fresh wet and shell fish caught directly off the North sea coast.
Their offer includes crab, lobster, cod, haddock, smoked haddock, plaice, lemon sole, dover sole, handmade fishcakes, brown shrimps, smoked mackerel, sea bass, red sea bream, squid, sea trout, cod roe (in season), halibut, salmon and smoked cod.. Lukasz and Marta smoke all their fish – who's up for kippers for breakfast?
Please welcome North Sea Seafood to Venn Street Market and make sure you plan your weekly shopping list to make a great fish dish!!
Olivier's Bakery

Olivier has been the Market's baker since it opened in 2009 has 30 years experience as a baker and pastry chef. Based in South East London, Olivier brings to Venn Street fresh handmade French breads, croissants, cakes and pastries including his special selection of 100% spelt bread.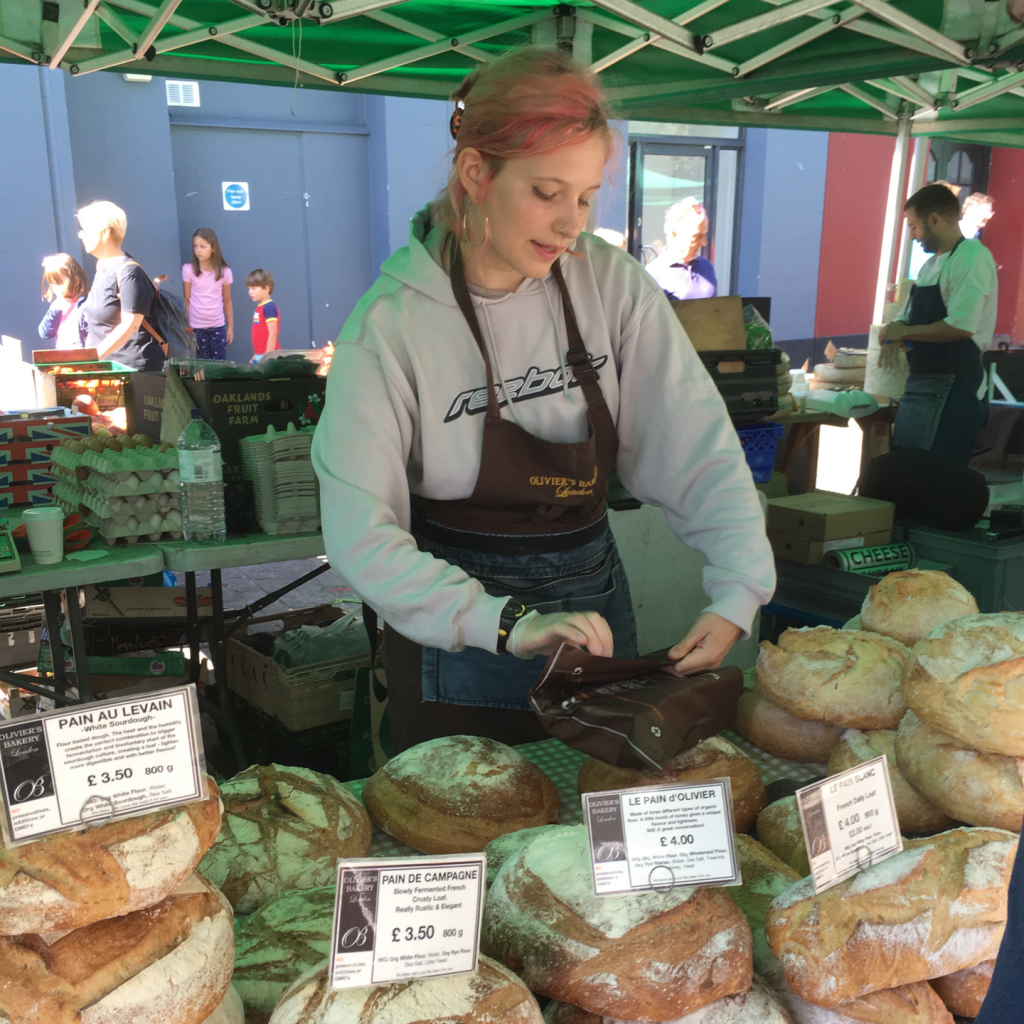 The Borough Cheese Company was founded by Dominic Coyte and Jason Hinds in 2003, who with extensive experience gained at Neals Yard Dairy, established our relationship with Marcel Petite and first selected batches of Comté to sell in London. As our business has grown, our regular selection visits to Marcel Petite have provided the foundation for our relationships with all our producers and affineurs.
We continue to select our cheeses for their outstanding flavour profile rather than their age or price and only work with suppliers who demonstrate the highest level of agricultural and cheese-making practices.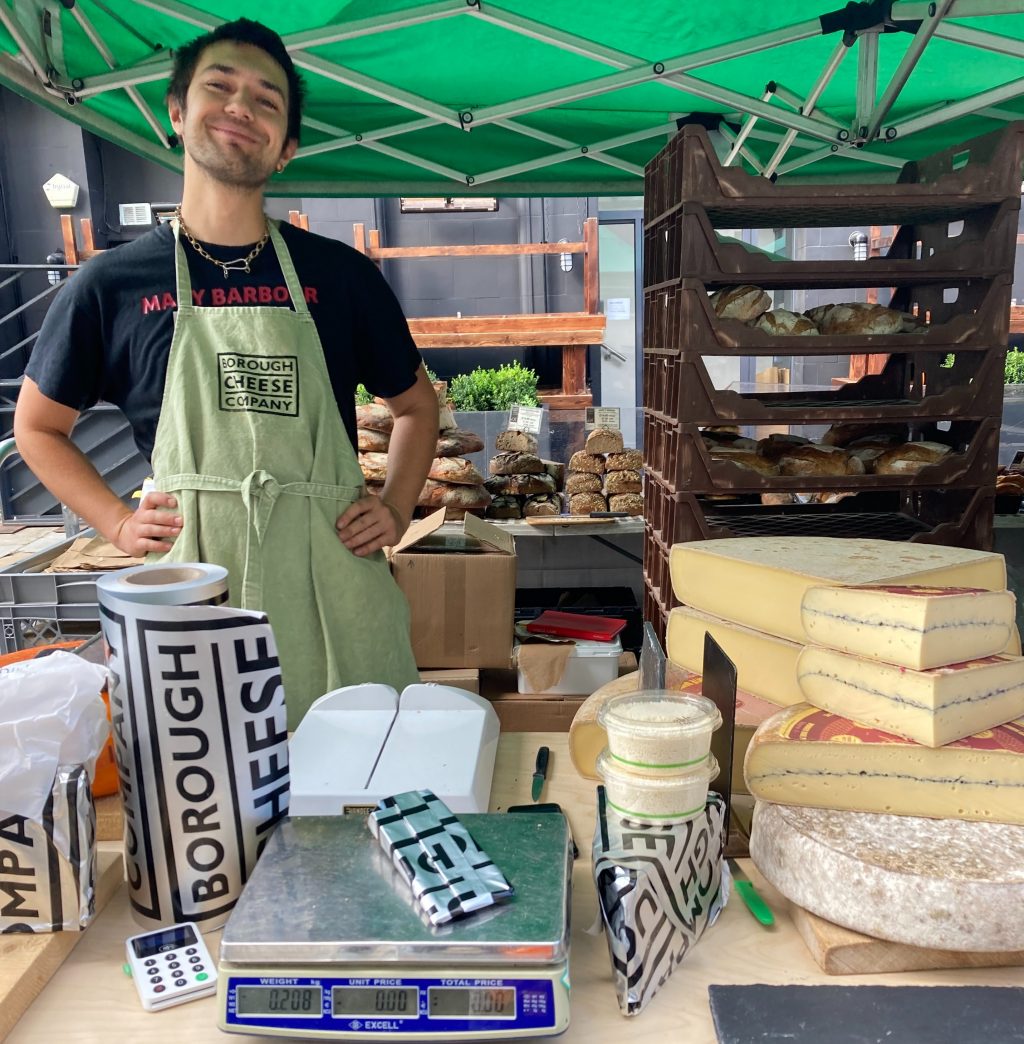 Amongst all these wonderful stalls are more fantastic specialist traders including:
Breadwinners – Not for Profit Charity supporting refugees into work by training & mentoring opportunities through selling artisan organic breads
Chango Empanadas – Argentinian empanadas and alfajores
Chilli Brothers – the most exciting range of artisan gourmet chilli sauces & condiments
Crosstown Doughnuts – delicious gourmet doughnuts with vegan options
Finest Fayre – handmade vegetarian and meat scotch eggs and pies
Fiveways Fruit Farm – freshly picked summer fruits and bottled apple juice from Essex (seasonal from April to October)
Flavours of Portugal – sweet and savoury Portuguese cakes
Heritage Cheese – the very best of British & Irish cheeses
Hush Hush – vegetarian quiches, filo pies and salads (seasonal)
La Tua Pasta – UK's most awarded artisan pasta makers – all handmade & seasonal – perfect meals to take away
Le Petit Moulin Traiteur – classic French cuisine with ready-made meals served cold to take away and which can be stored in the fridge for up to 5 days.. (menu changes weekly)
Mookind – dairy free, gluten free & vegan delicious gourmet desserts
Olive & Co – fresh Mediterranean olives and pickled salad bar
Popina – sweet and savoury award winning baked goods
Saint of Sugar – artisan baker of sweet and savoury pastries
SCP Snacks – South African biltong, drywors and bites
Une Normande a Londres – the very best French artisan cheeses, cured meats and preserves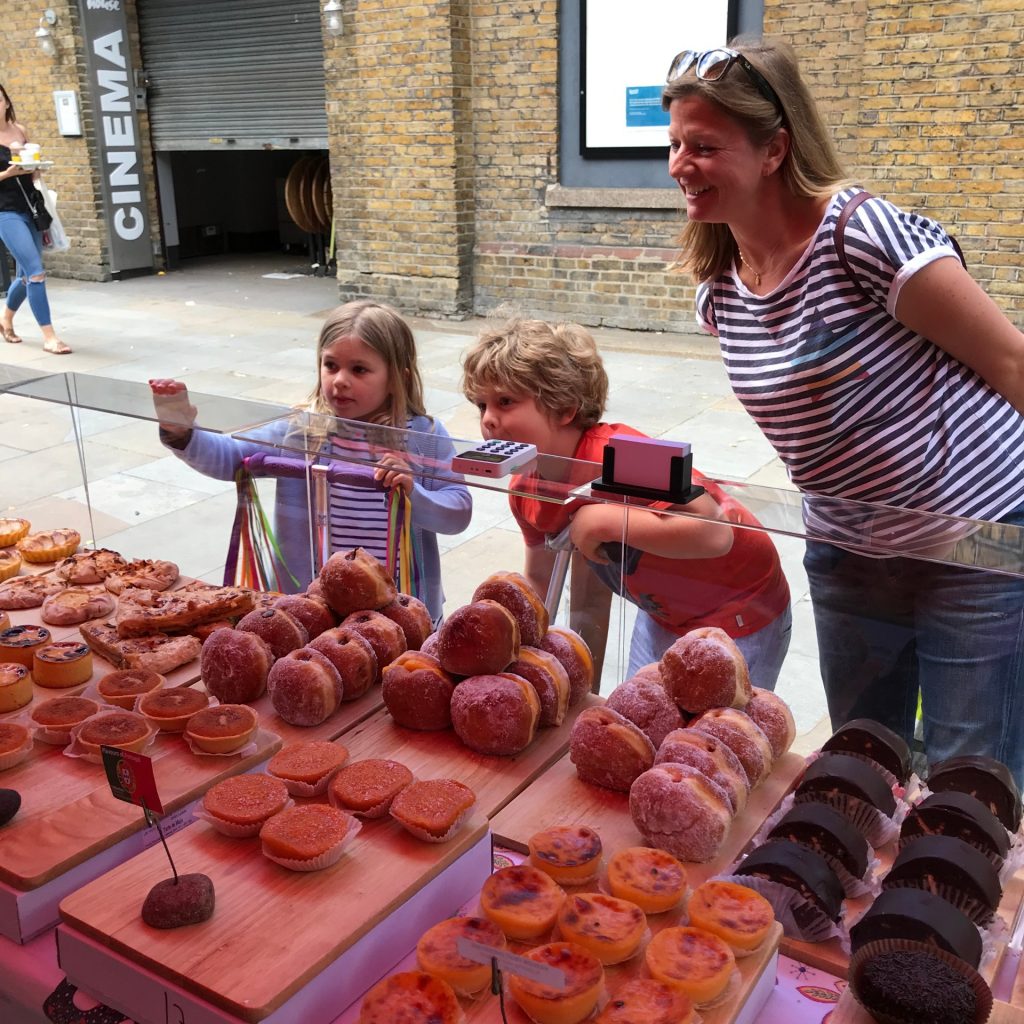 STREETFOOD
Our streetfood is a little bit tropical with foods from around the world, to eat in at the market's seating area or take away..
La Pepia – (weekly) – Venezuelan gluten free cheese blanket arepas
Le Petit Moulin Traiteur – (weekly) – Confit de Boeuf with mash
Mandala – (1st Saturday) – fresh handmade Himalayan dumplings which come in three variations: traditional pork & leek; signature beef and vegan option of vegan friendly ingredients
Oshpaz – (weekly) – authentic Uzbekistan streetfood with chicken, lamb or vegan rice boxes
Red Tent – (3rd & 5th Saturdays) – homemade Ethiopian vegan foods with spinach, chickpea stew, lentils, carrots & potatoes
Vinn Goute – (2nd & 4th Saturday) – authentic Seychelles cuisine served by Seychellas including 'Tropikal' Chicken or Exotic Fish in warm tortillas with salad & chilli mayo.. (halal, DF, soya free & nut free). See below..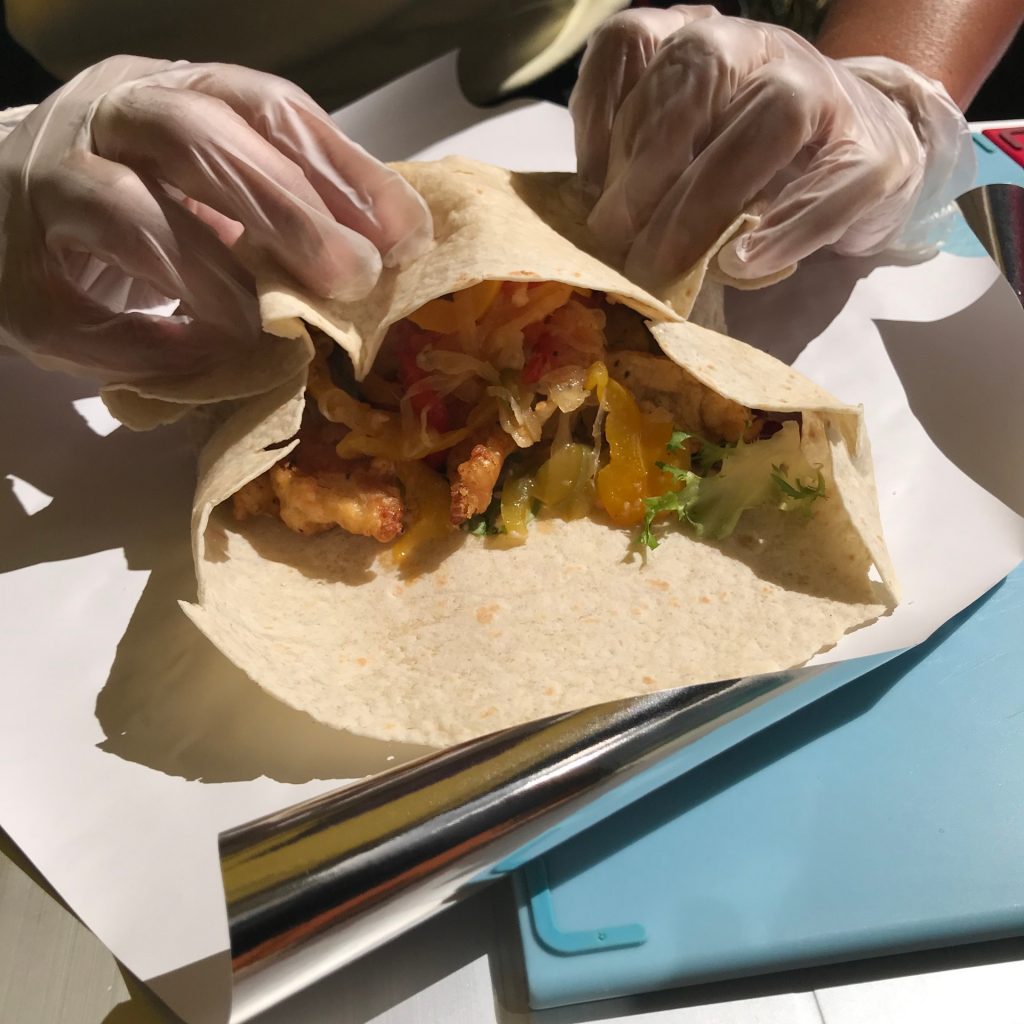 COFFEE & FLOWERS

You'll be pleased to see Venn Street Flowers heading the market with freshly cut flowers & bouquets. Our high quality hot coffee stall We Are Live Wire offer delicious smooth hot coffee from local Deptford roasters Lomond Coffee – the best coffee in Clapham!