Venn Street Market is an award-winning local community food market in Clapham, SW4, working directly with farmers and small independent producers enabling our customers to meet face to face with the growers and makers of the foods available each week.
With a strong ethos of ensuring high quality and fair prices, the market guarantees all goods are locally sourced and seasonal.

COFFEE

We have a wonderful high quality hot coffee stall, Morena, selling coffee beans and delicious smooth hot coffee from Change Please and its sister company Old Spike whose roastery is based in Peckham. Both are charities working to support the homeless and vulnerable. The best coffee in Clapham with a conscience!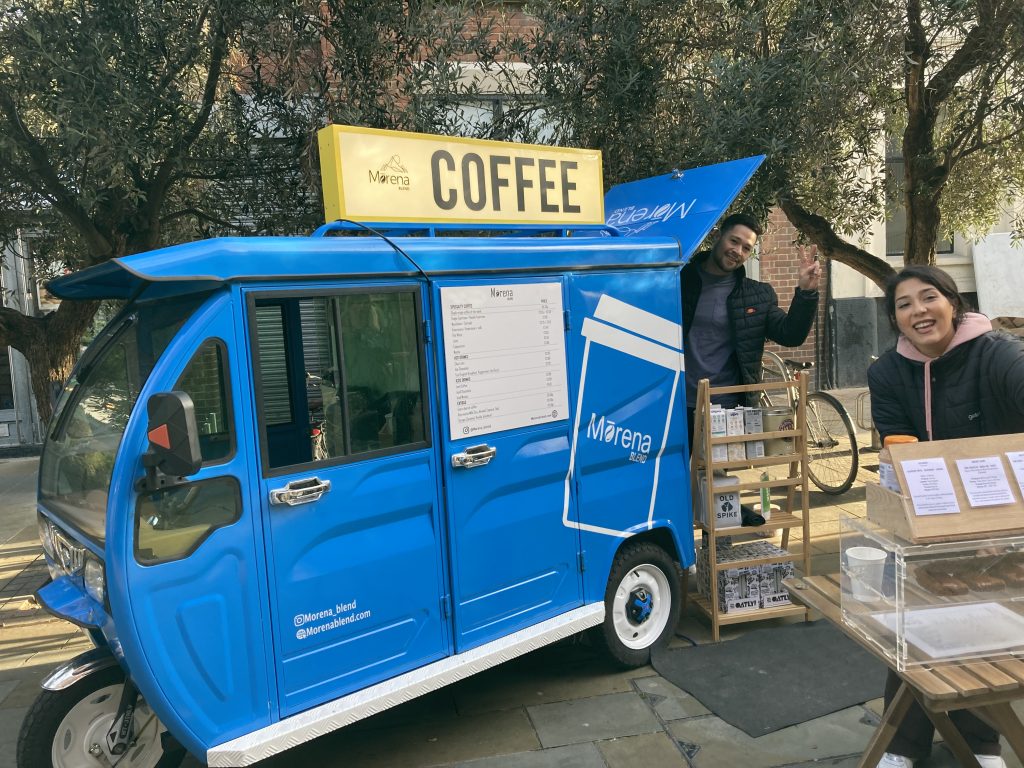 FLOWERS & GARDEN PLANTS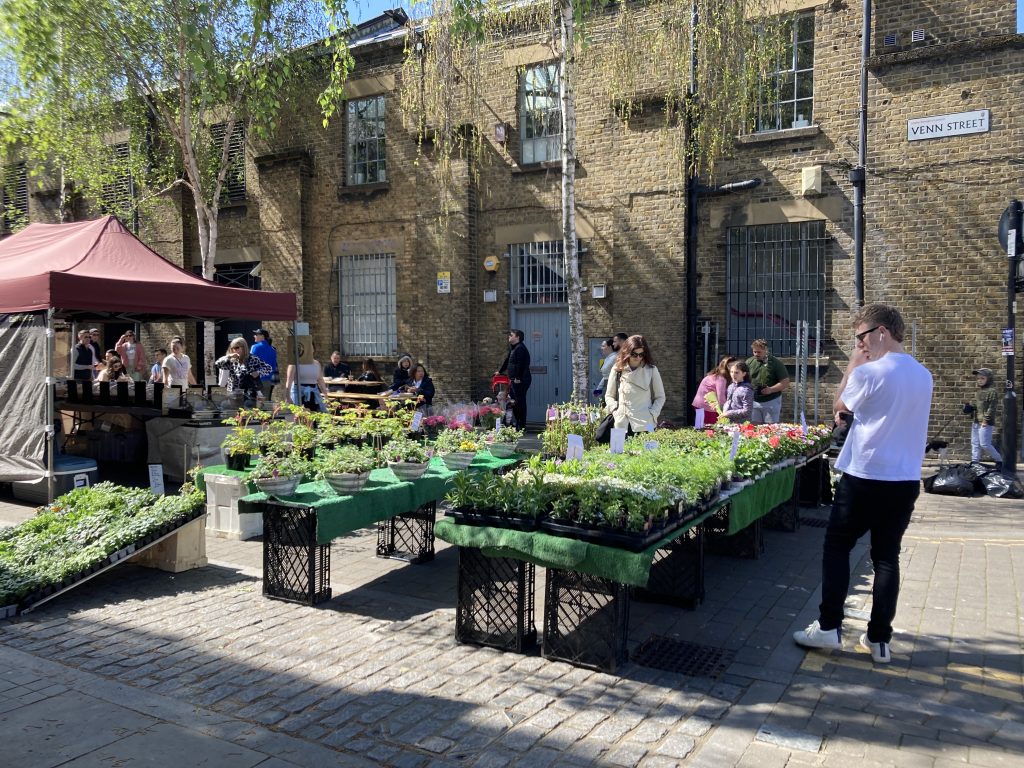 It's great to have George from Stevens of Sibsey offering British garden plants & British fresh cut flowers from their own garden nursery & local nurseries and growers in Lincolnshire – this is a Green initiative with a low carbon footprint – climate change is increasingly becoming a major threat to the World and how we live in it..
The plant section is at the far end by Bromells Road and the fresh cut flowers can be found at the top by the High Street. If there're any plants missing that you'd like the stall to include, please let George know – he has a huge knowledge of horticulture from his family nursery in Sibsey with an abundance of Dahlias, Hydrangeas, Eucalyptus, Asters, Gladioli, bouquets, shrubs perennials & bulbs for the Spring..

FRUIT & VEGETABLES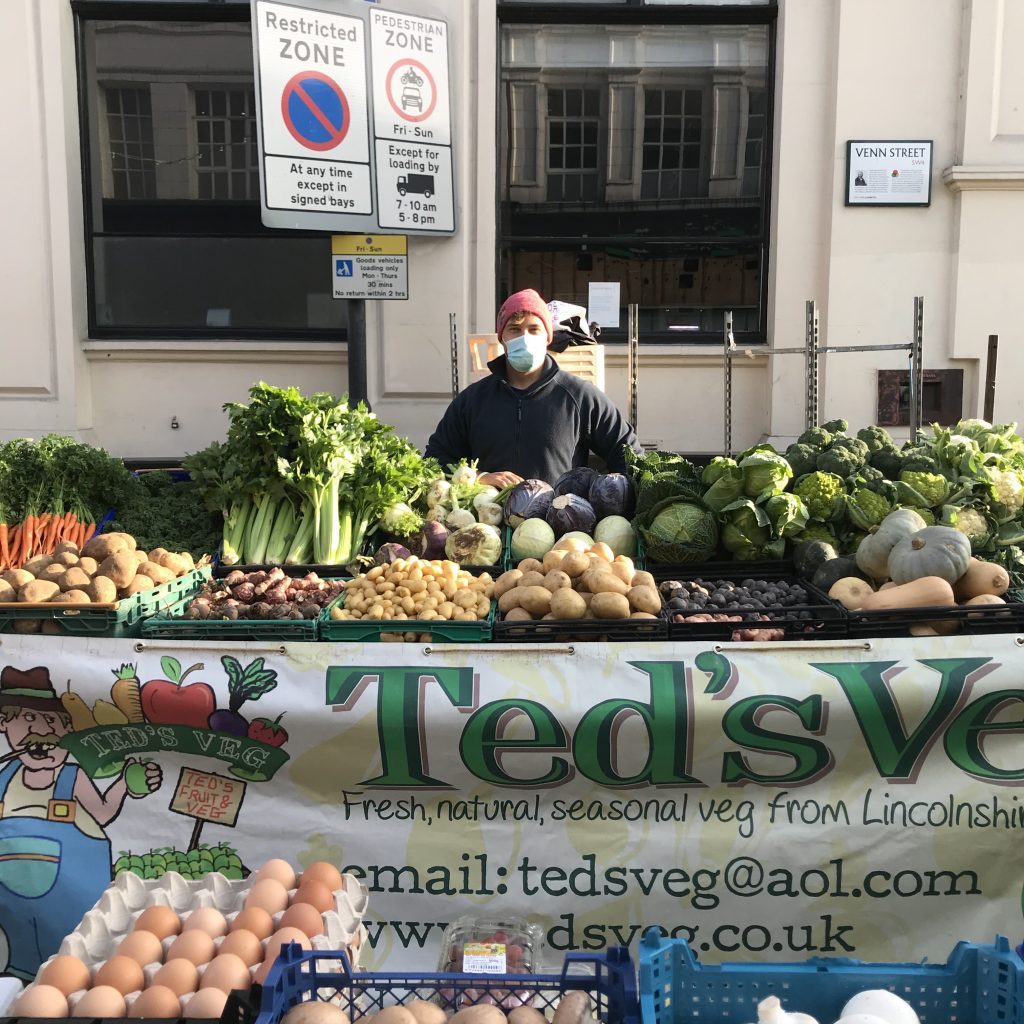 The Teds Veg farm is in Boston, Lincolnshire and has been running for at least four generations and look forward to farming for generations to come. Ted's Veg is committed to providing our customers with the freshest, home grown harvested produce, as well as sourcing the best exotic produce from around the world. An ever-changing range of seasonal homegrown vegetables and salads is picked everyday for its freshness therefore giving it the taste, our customers deserve. Please be warned, their crops are grown chemical free, so you may find the odd bug, slug or caterpillar in your Ted's goodies!

Joining our produce section are Brambletyre Fruit Farm – a biodynamic farm based in Kent which produces a range of seasonal produce including varieties of cultivated mushrooms; apples; juices & cordials; vegetables and jars of raw cider vinegar, honey, poached pears, purees and fermented vegetables.. Producing a variety of flavoursome seasonal goods not available in shops..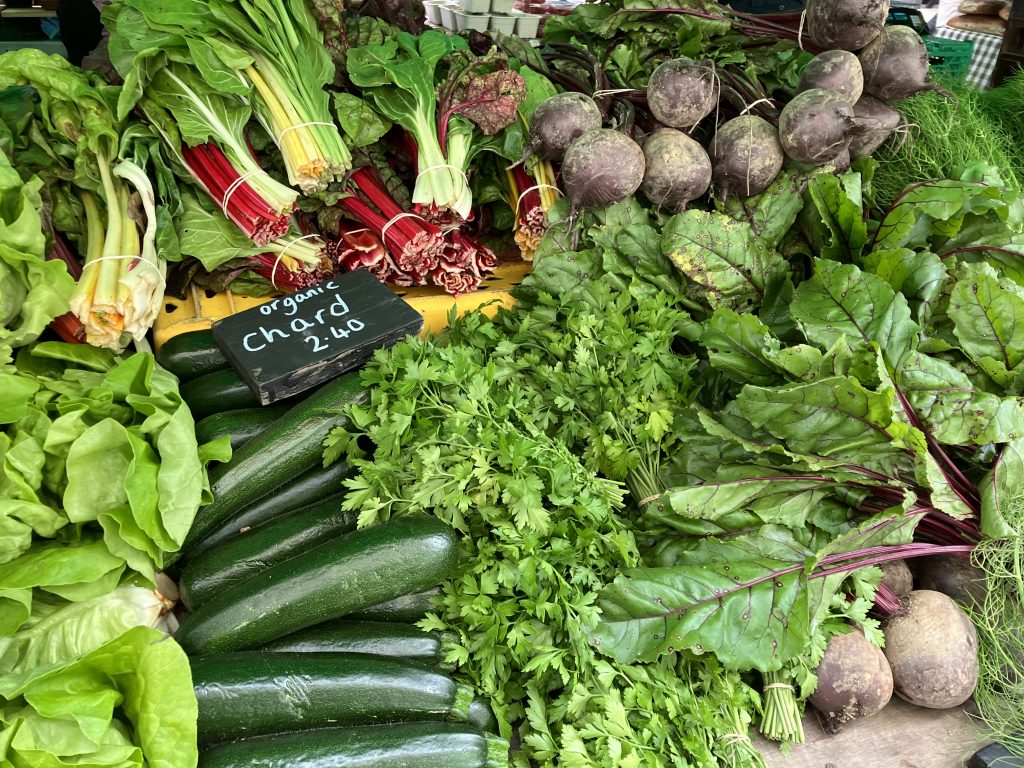 Working with a collection of local organic and biodynamic farms in Kent, Greener Greens are proud of their growers and their ethos towards organic and environmentally friendly farming. Get to know our growers and where your food comes from at Venn Street Market!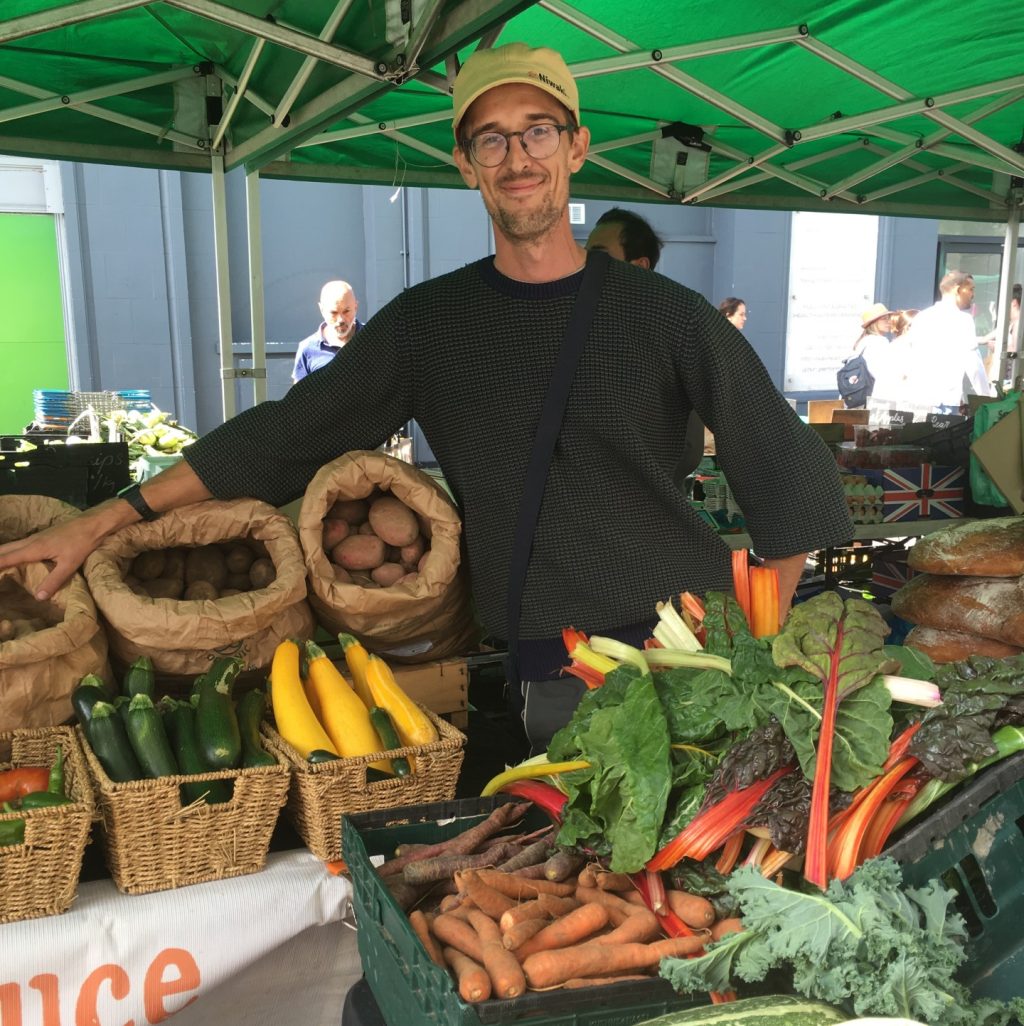 ARTISAN FOODS

Olivier's Bakery has been the Market's baker since it opened in 2009 has 30 years experience as a baker and pastry chef. Based in South East London, Olivier brings to Venn Street fresh handmade French breads, croissants, cakes and pastries including his special selection of 100% spelt bread.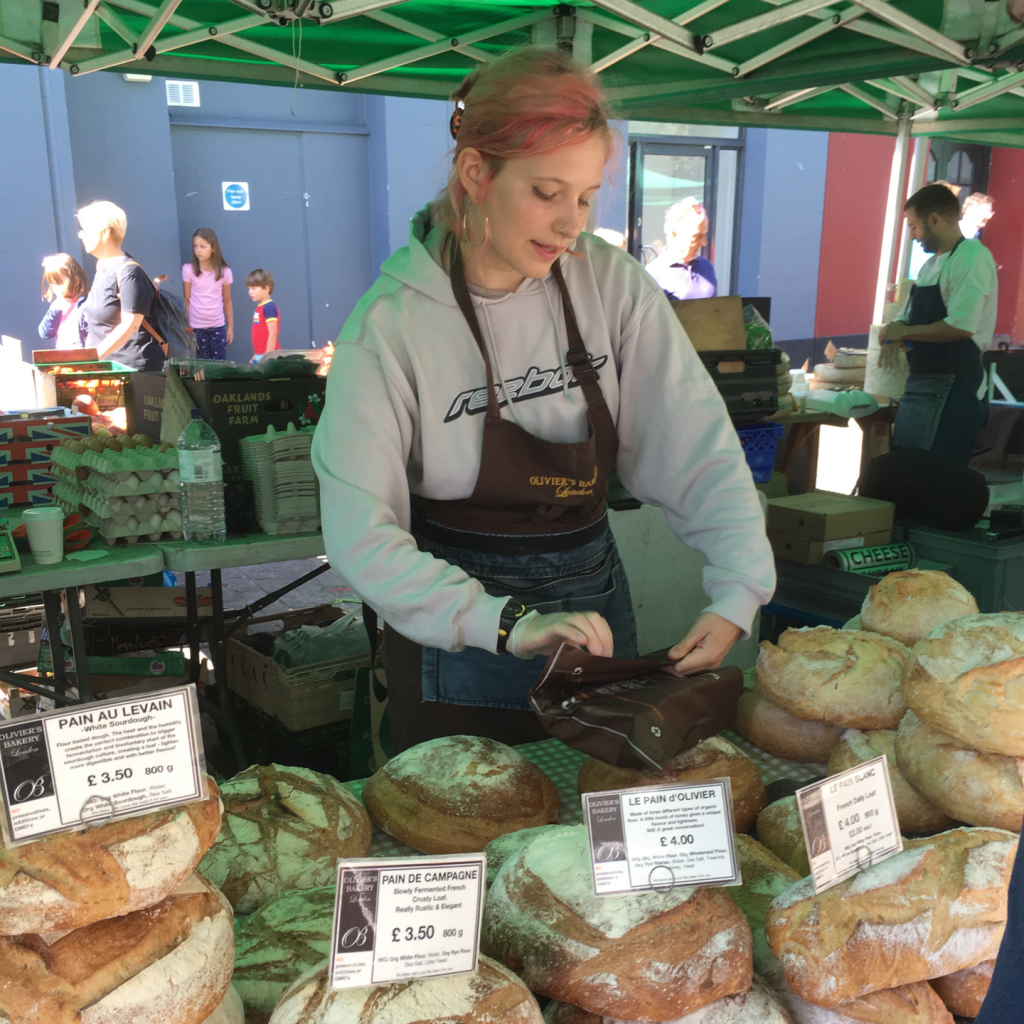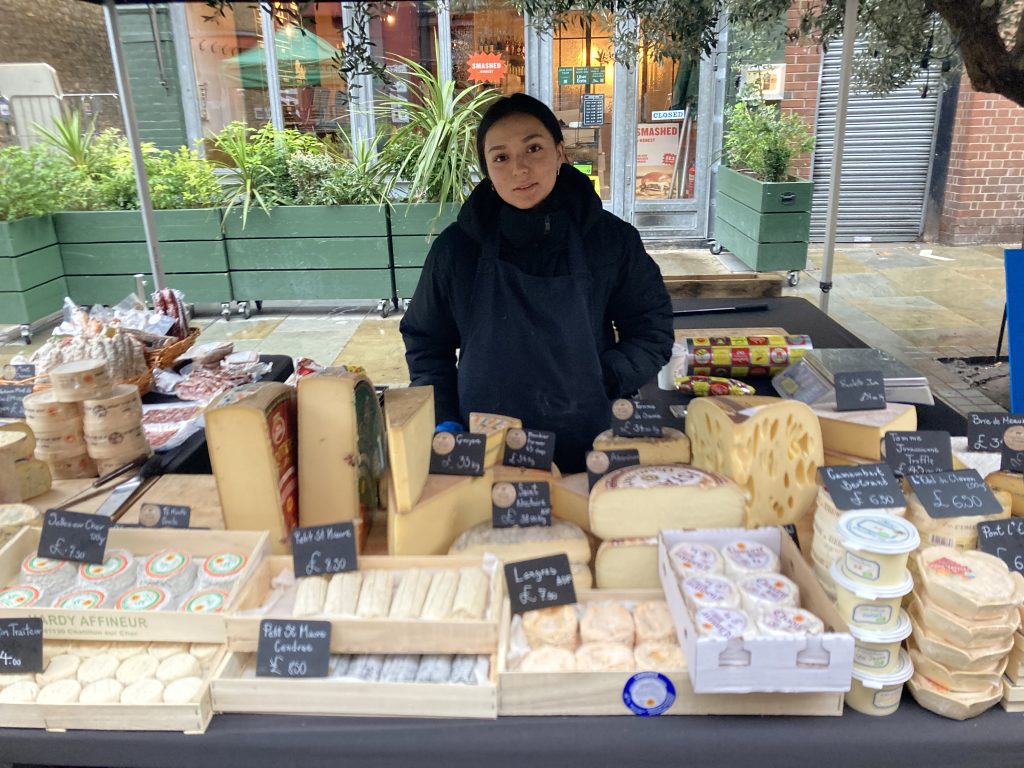 French Comté are an exceptional Borough Market specialist with a superb collection of French cheeses – for the connoisseur & enthusiast.. Find them opposite Clapham's new Shake Shack..
Brie, Tomme, Mont d'Or, Abondance, Beaufort, Bleu d'Auvergne, Bleu De Gex, Bon Grivois, Brillat Savarin, Cacouyard, Camembert, Cancoillotte, Chaource, Comté (many), Emmental, Époisses, Flocon de Savoie, Fourme d'Ambert, Gruyere… and the list goes on.. Plus a pretty incredible selection of saucissons, chorizo, pâtés, slow smoked & cured meats to choose from!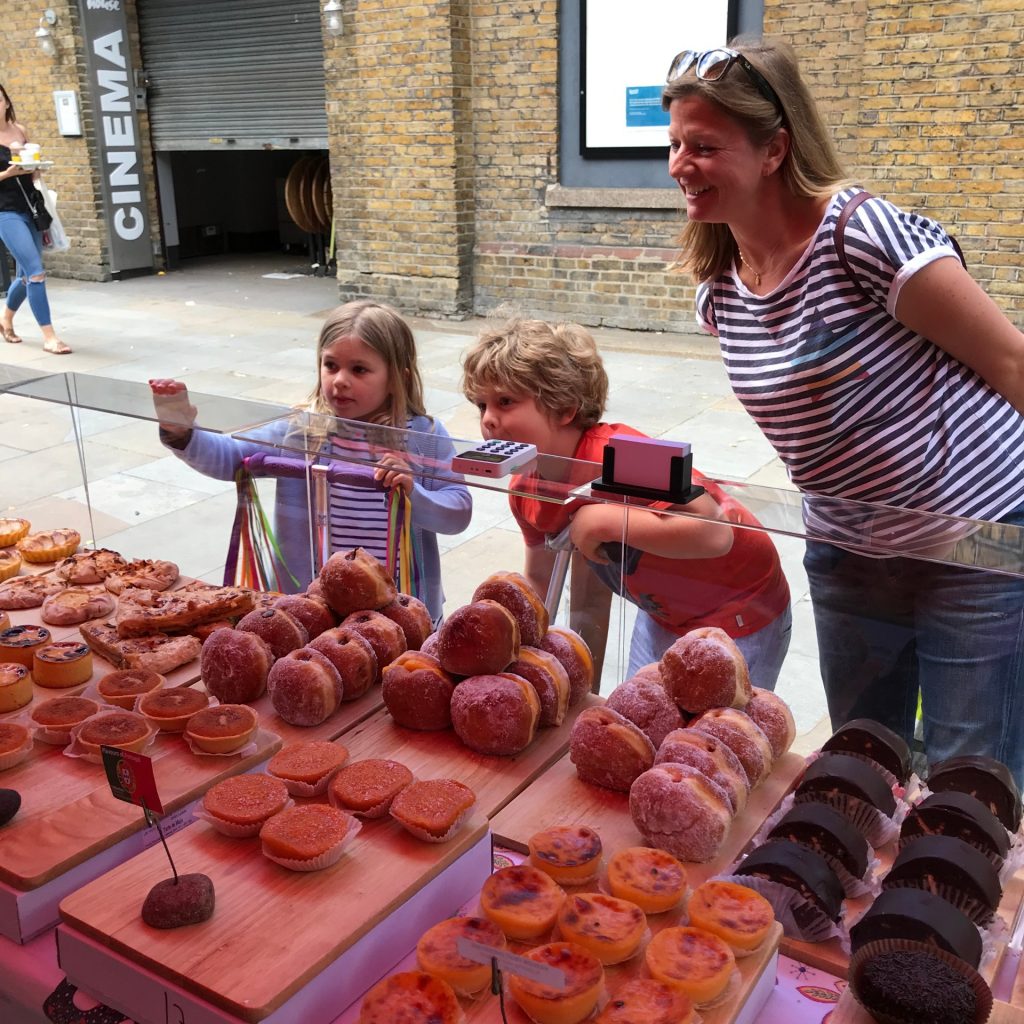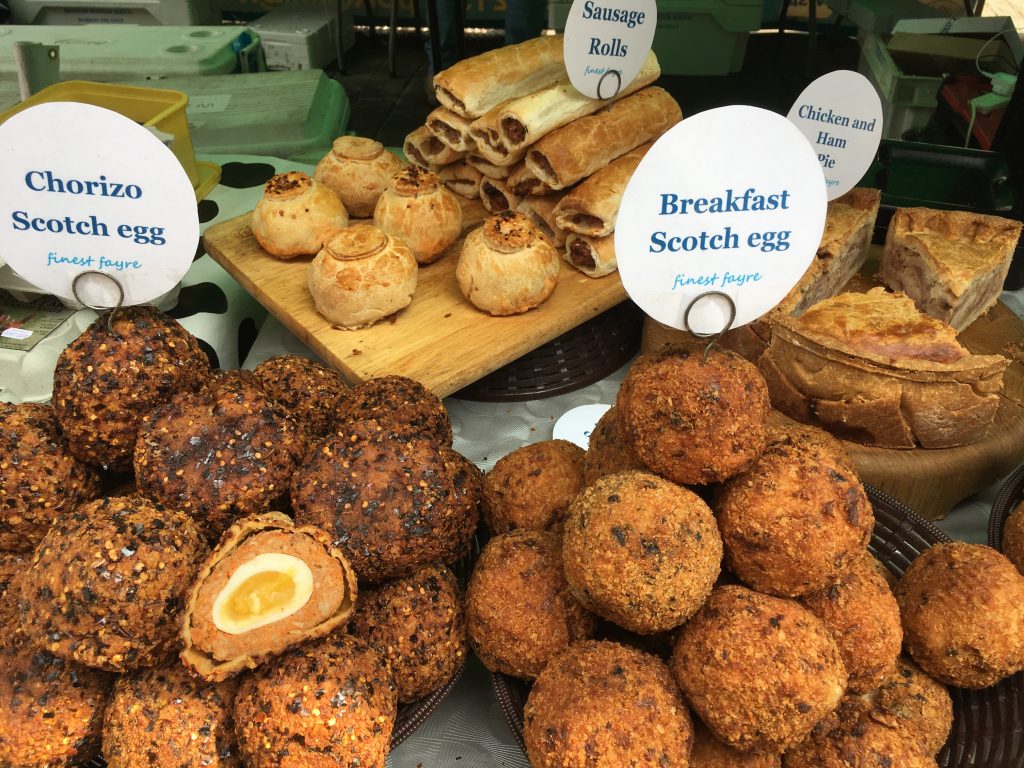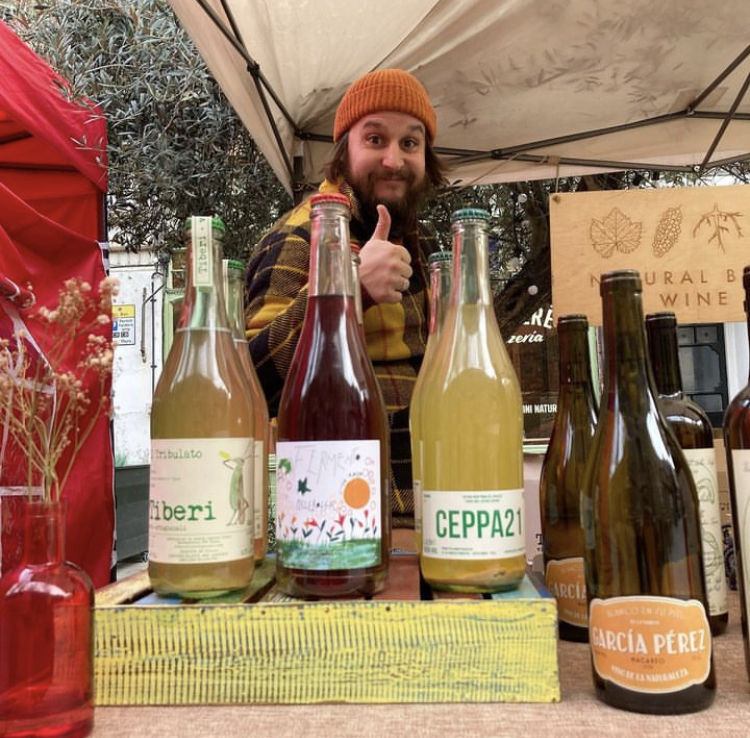 Chango Empanadas – authentic Argentinian Empanadas and Alfajores
Finest Fayre – handmade vegetarian and meat scotch eggs and pies
Fiveways Fruit Farm – freshly picked summer fruits and bottled apple juice from Essex (seasonal from April to October)
Flavours of Portugal – sweet and savoury Portuguese cakes
Heritage Cheese – the very best of British & Irish cheeses and cured meats
Hush Hush – vegetarian quiches, filo pies and salads (seasonal)
Le Petit Moulin Traiteur – classic French cuisine with ready-made meals served cold to take away and which can be stored in the fridge for up to 5 days.. (menu changes weekly)
Limpopo – authentic & high quality South African Biltong, Droewors & Boerewors. Limpopo produce a full range of award winning Biltong (Great Taste Award given by the esteemed at Guild of Fine Food!
Love Fermented – an artisan food producer of naturally fermented foods with particular good gut health
Natural Born Wine – fortnightly – 100% natural wines imported from Italy, Spain & California – expect grapes that have been carefully hand-harvested on sustainable, biodiverse vineyards that are free from pesticides, herbicides and fungicides.
Olive & Co – fresh Mediterranean olives and pickled salad bar
The German Wholegrain Baker – a traditional German artisan bakery of wholegrain breads and bakes with sugar free and gluten free options

MINI MAKERS MARKET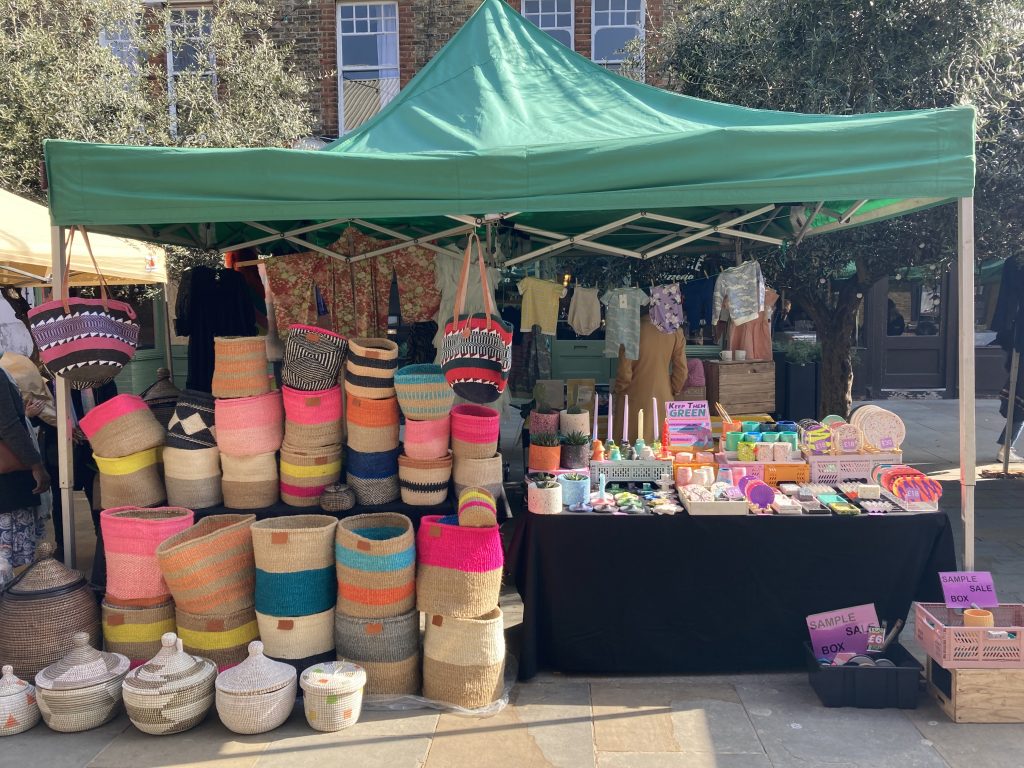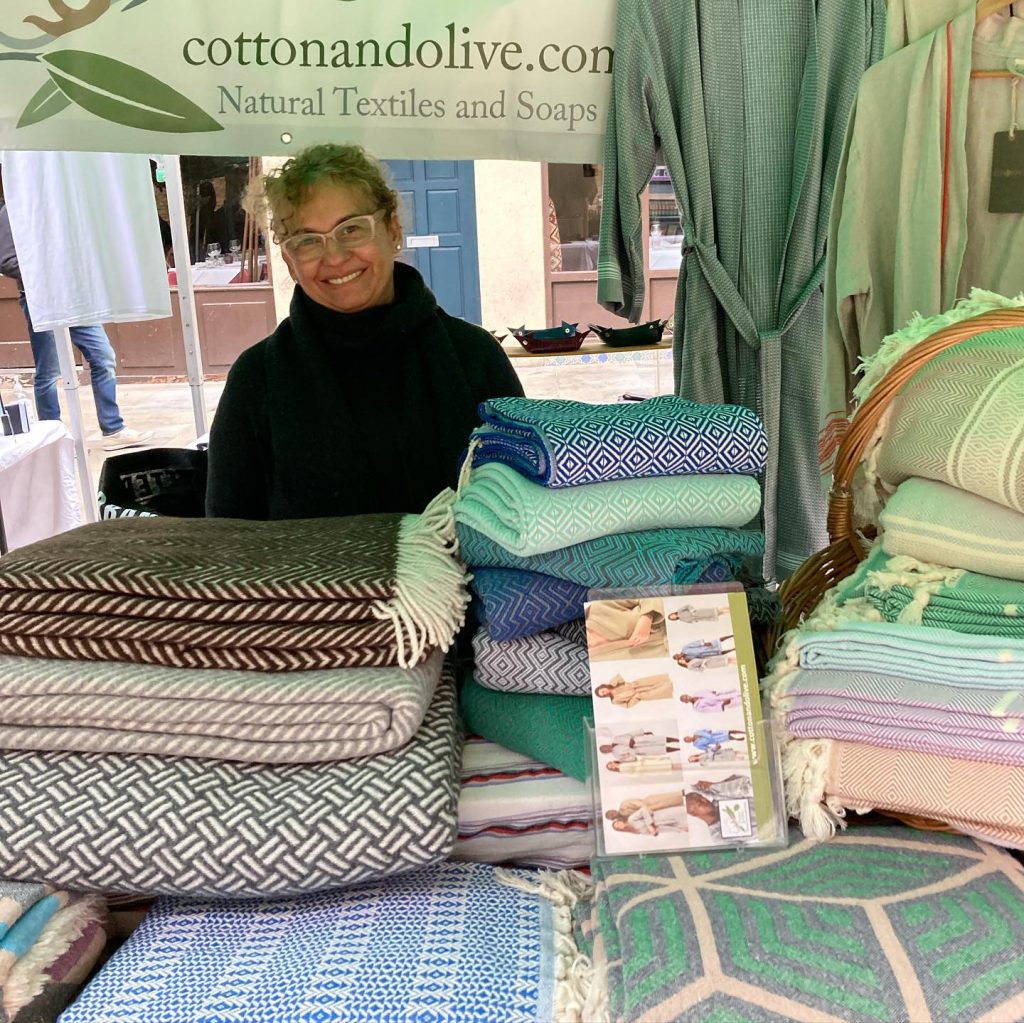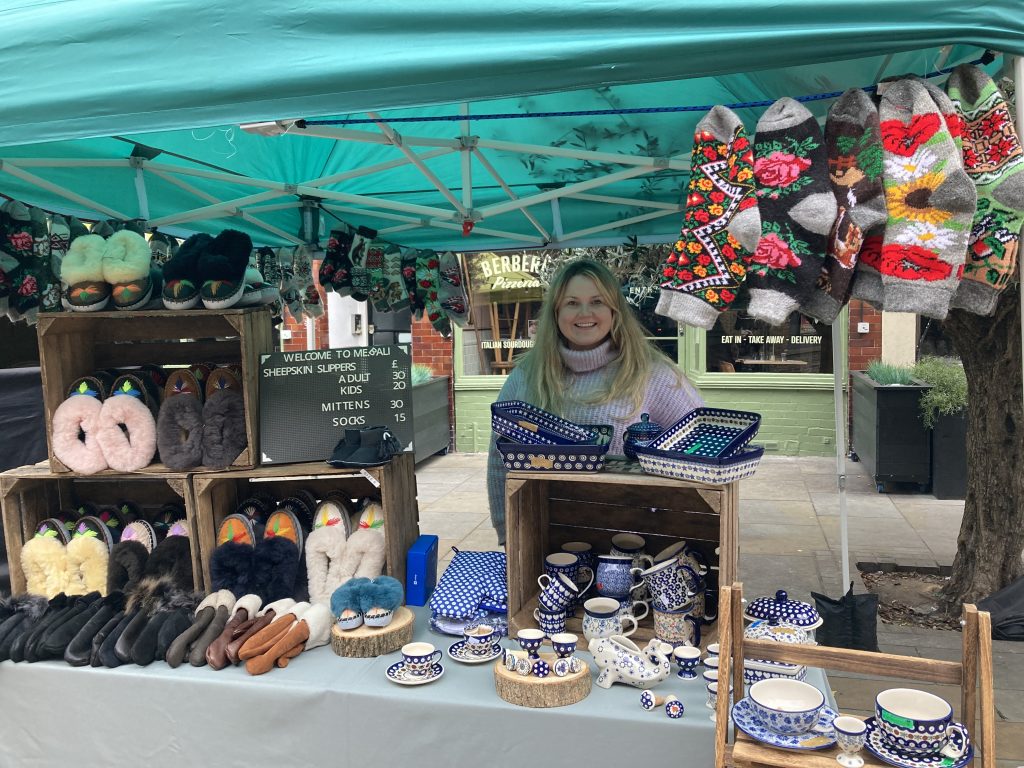 The Bam Art Shop – African woven baskets
Cotton & Olive – contemporary home textiles infused with Turkish weaving heritage for stylish everyday living
CR1B – slow burning scented soy candles – eco-friendly, vegan & cruelty free
Kikapu – responsibly considered pieces with Indian influence including handmade baskets & bags, woven bowls for you and your home
Pip Portley – bespoke jewellery made from recycled metals
Sorbet – Turkish hammam towels, throws, bags, belts & bows
Studio Limbo – Soy wax candles + ceramics for the eco conscious
Wiley Art – vintage & original Art Deco prints
Woo Woo – bespoke, vintage & glittering clothing
Come and take a look around our Mini Maker Market – each week we have a fantastic variety of handmade, sustainable, bespoke quality items which make perfect gifts for someone special or even for yourself!