CLAPHAM'S CHRISTMAS RAFFLE 2023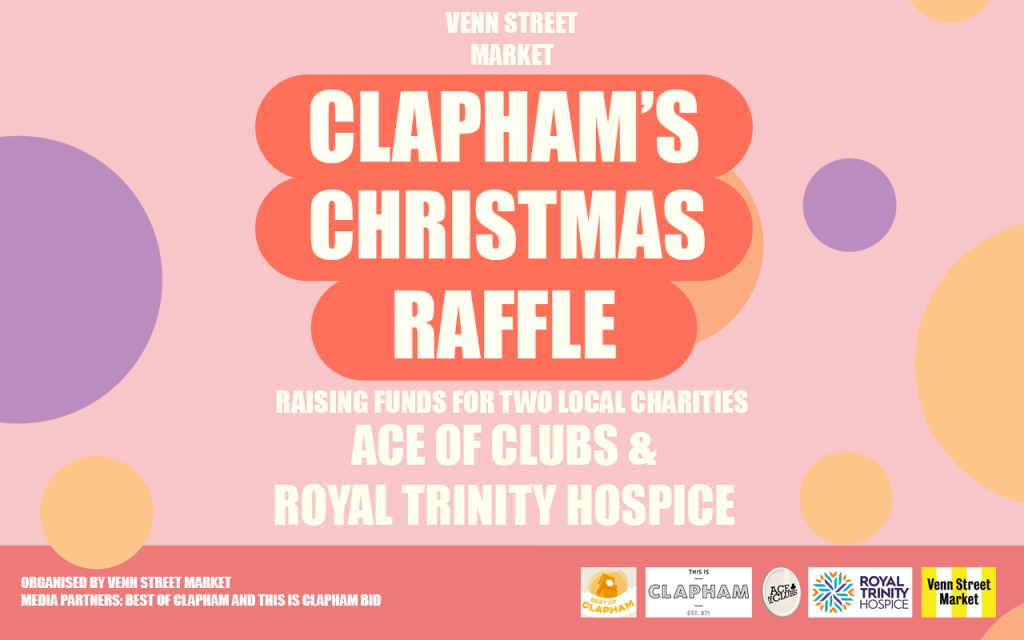 Welcome to Clapham's Christmas Raffle where you have the chance to win one of our very special prizes from our local community whilst supporting our two well-loved local health & well-being charities, the Ace of Clubs and Royal Trinity Hospice.
The Raffle is now in its thirteenth year and, for only £4 per ticket, you could be the lucky winner of some fantastic prizes!
Prizes include: One night's stay for two with breakfast at The Windmill Hotel; a Christmas Breakfast Hamper from The Ginger Pig; a Christmas Gift Bag from House of Voltaire at Studio Voltaire; wine tasting evening for two at D Vine Cellars; £70 voucher at The Stonhouse; £50 voucher at M. Moen & Sons; £50 voucher at Venn Street Records; £50 voucher at Minnow; £50 bar tab at Mondo Brewing Co taproom; four free tickets to Clapham Picturehouse; £20 voucher at Clapham Bookshop; a large handmade ceramic bowl from North Street Potters; a free puppetmaking workshop at Puppet Planet for a family or group of friends, and a Christmas Hamper from Venn Street Market plus many more!

To buy a ticket or to make a donation all you need to do is scan the QR code (seen on our posters & flyers) or click the link here!
We wish to thank all Clapham's wonderful local businesses, organisations and individuals who have supported this fundraiser by donating fantastic prizes and we wish to thank in advance our ticket holders for making this Raffle worthwhile..
* Prizes will be announced to our winners on Friday 15th December in time to spend your prizes over the Christmas season..
Please note, Raffle winners' details will be shared with Venn Street Market in order to make contact regarding prize collection or delivery.

OUR CHARITIES:
Ace of Clubs
Ace of Clubs is a family-like community providing transformative support for homeless, vulnerable and otherwise marginalised people in our area.
Royal Trinity Hospice
Royal Trinity Hospice is the UK's oldest hospice. They provide compassionate palliative and end of life care to over 2500 patients and their families every year in central and southwest London.
MEDIA PARTNERS:
Best of Clapham
Best of Clapham is a branch of Best of South West, an online publication and social media platform that reports on and celebrates the very best of our local areas in the SW of London. It's here to shout about the latest openings of restaurants, the coolest events and the businesses that make Clapham special through Instagram and the website.
This is Clapham
This is Clapham is a Business Improvement District (BID) with an overarching aim to improve Clapham as a place to work, live, visit and do business.
For further information please email: info@vennstreetmarket.co.uk



IMAGINE: 2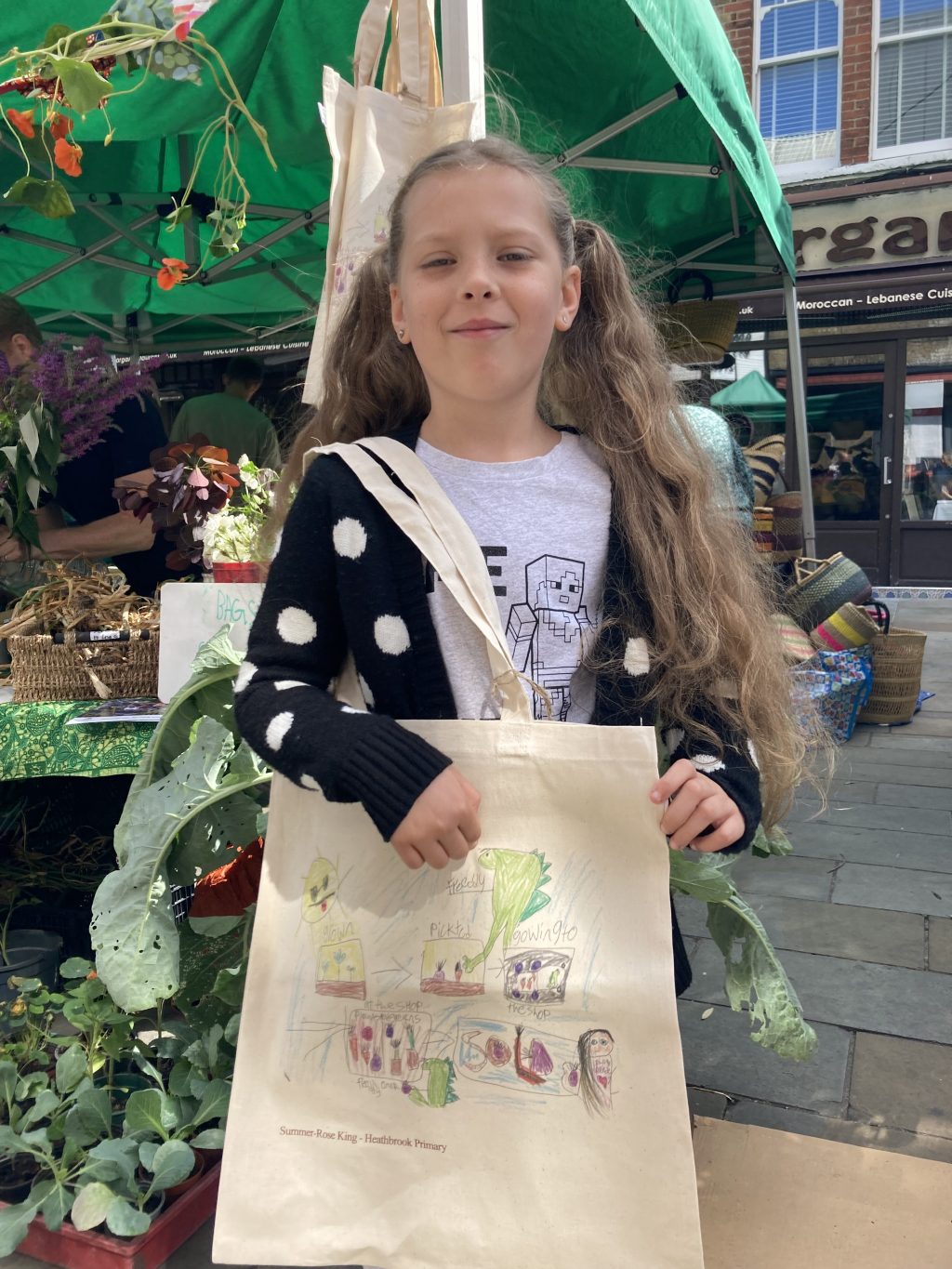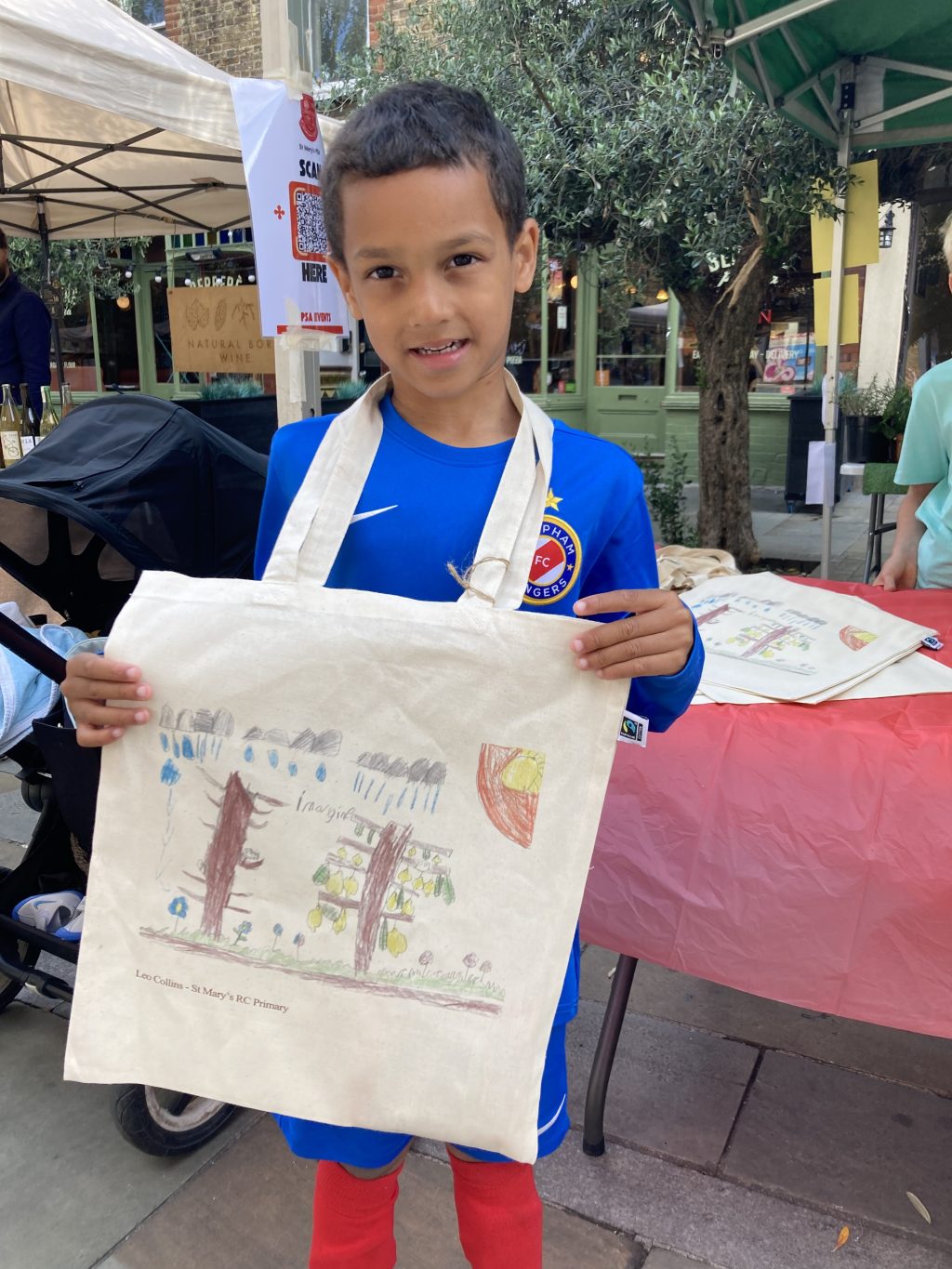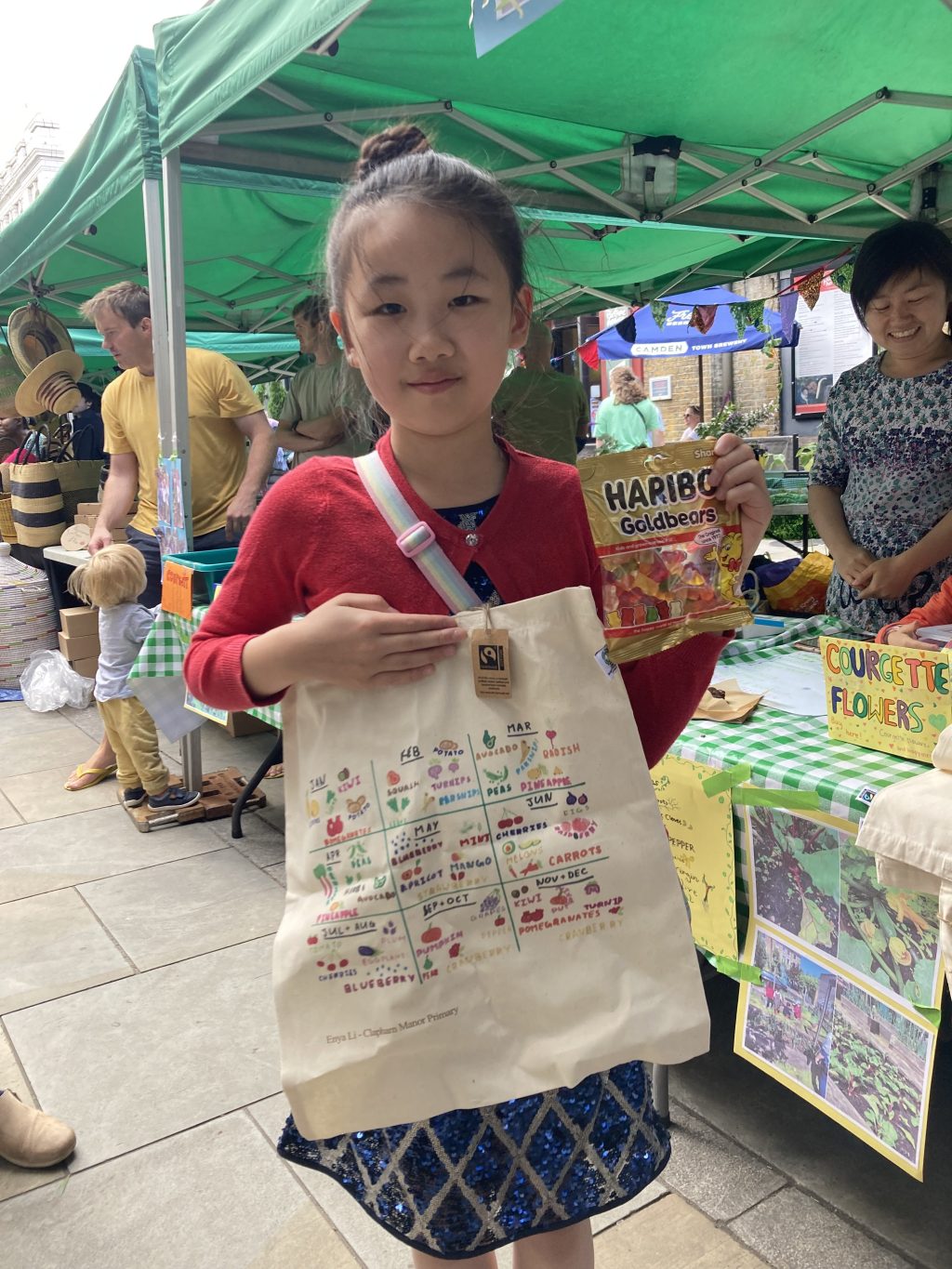 Coinciding with this year's Clapham Leaf Club (see below details), the Market held its second art competition Imagine: 2 where our young artists were invited to Imagine their Green environment and where their food comes from.
Congratulations to our winning budding artists – their designs are now printed onto the latest Market tote bags at only £8 each (made of organic and fairtrade cotton). The tote bags are available every Saturday at our Market stall – just the right size bag for your fruit & veg!
We had an outpouring number of entries but there could only be one winner from each participating school: Bonneville / Clapham Manor / Heathbrook / St Mary's RC

CLAPHAM LEAF CLUB
Clapham Leaf Club is a project designed to enable pupils from Clapham's primary schools to learn all aspects of growing their own food from preparing the soil using organic matter, to sowing seeds and culturing their crops which will be harvested and sold as fruit and vegetables or used in a cuisine and cooked and sold at the Market every year in July.
Grand Finale
Saturday 15th July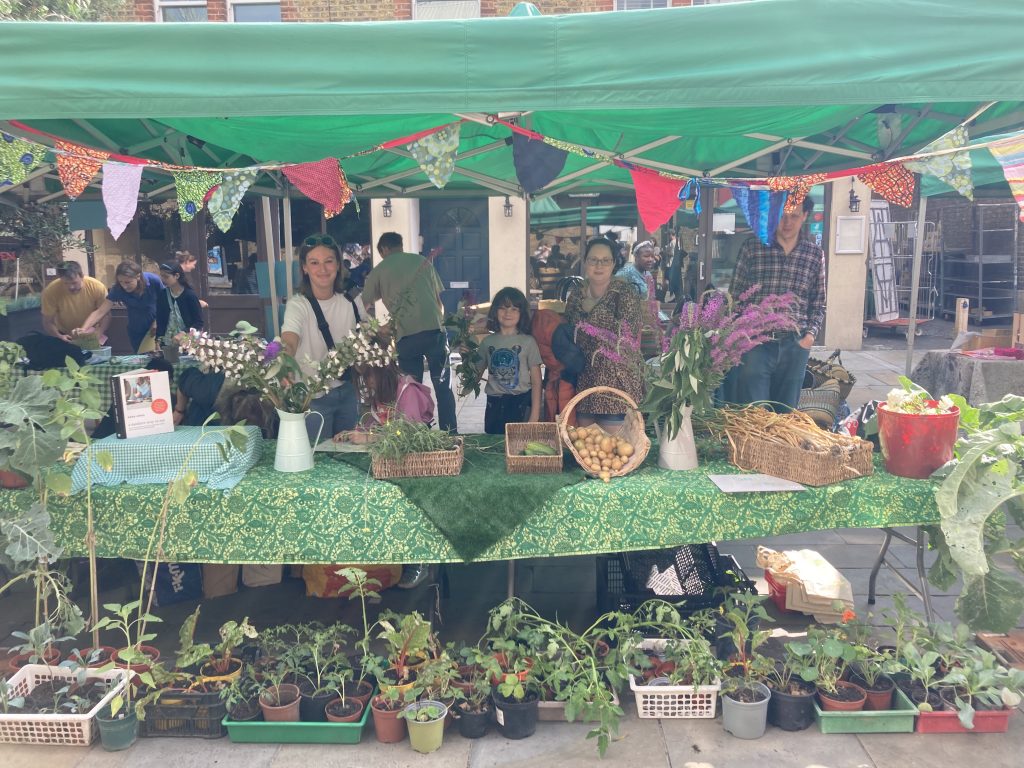 Each July the Market celebrates the summer harvest by holding a Grand Finale where all the participating schools work collaboratively side by side selling the plants they've grown from seed. There is something for everyone including cakes, fresh herbs, tomato plants, courgettes, potatoes and fresh cut flowers, plus so much more! All the funds raised go back into the schools – everyone benefits..
Participating schools: Bonneville, Clapham Manor, Heathbrook, St Mary's RC
Click CLAPHAM LEAF CLUB for information on the project's first, second, third, fourth, fifth, sixth, seventh & eighth and ninth year of events..!