CLAPHAM LEAF CLUB
Clapham Leaf Club is a project designed to enable pupils from Clapham's primary schools (Allen Edwards, Clapham Manor, Heathbrook, Larkhall Primary,
Macaulay CE, St Marys RC) to learn all aspects of growing their own food from preparing the soil using organic matter, to sowing seeds and culturing their crops which will be harvested and sold as fruit and vegetables or used in a cuisine and cooked and sold at the Market every year in July.
2019
Grand Finale: Saturday 13th July 2019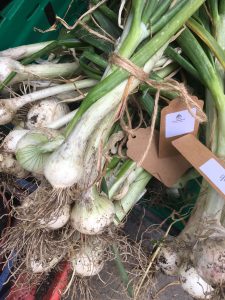 Well done to all pupils from Clapham's primary schools who grew produce this year to sell at the market – it's never seen so much fresh fruit & veg and such great support from parents & carers – AMAZING!! 
We had many enthusiastic shoppers including our regulars from St Paul's Opera & Clapham's Woman's Institute.. Thanks everyone for your support!
Gold medals go to Clapham Manor, Heathbrook, Macaulay CE & St Mary's RC Primary Schools🏅🏅🏅
Click CLAPHAM LEAF CLUB for information on the project's first, second, third, fourth, fifth, sixth and seventh year of events..!