Venn Street Market is a local community food market every Saturday working directly with farmers and small independent producers enabling our customers to meet face to face with the growers and makers of the foods available each week.
With a strong ethos of ensuring high quality and fair prices, the market guarantees all goods are locally sourced and seasonal. 

Ted's Veg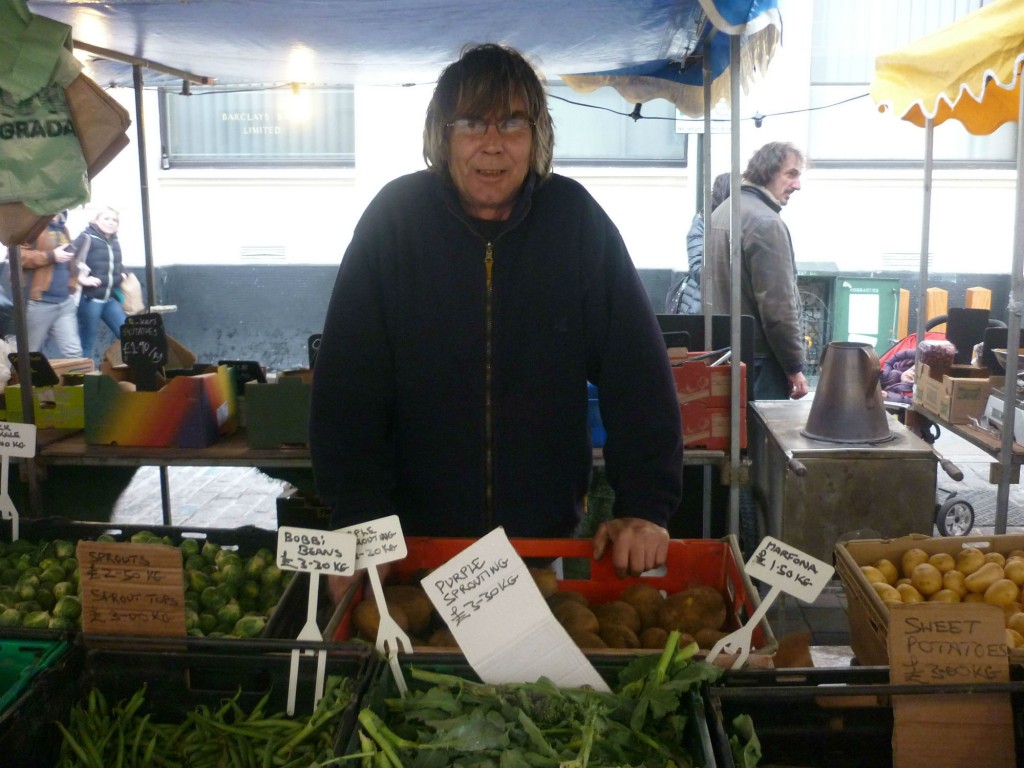 Our produce is harvested fresh each day from our Lincolnshire farm and we chose our vegetable varieties for taste rather than yield.  When in season, leaf crops such as lettuce, salad leaves, spinach, chards, kale and the herbs are picked  first thing in  the morning. This is followed by tomatoes, peppers and aubergines and then peas and beans. Later in the day the root, squash and other crops will be harvested.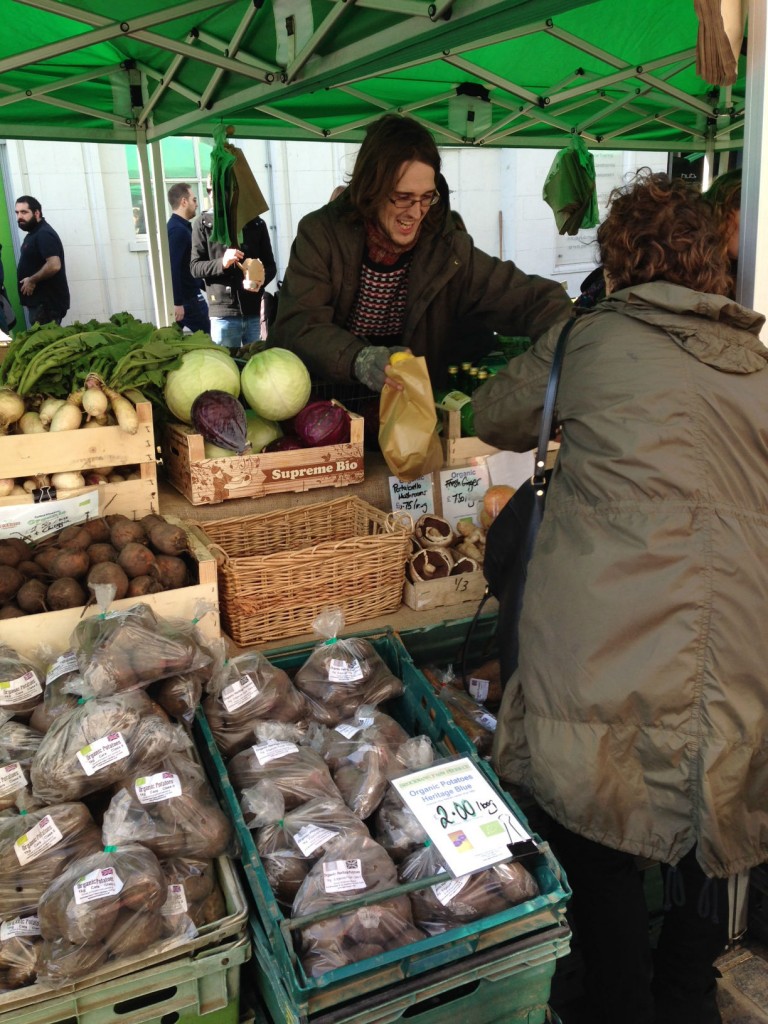 The Farm grows traditional varieties that have a better flavour, and have recently diversified in selling wild and heritage crops. Nearly all the fresh produce sent to the market is harvested just 24 hours before.
Portland Scallop Co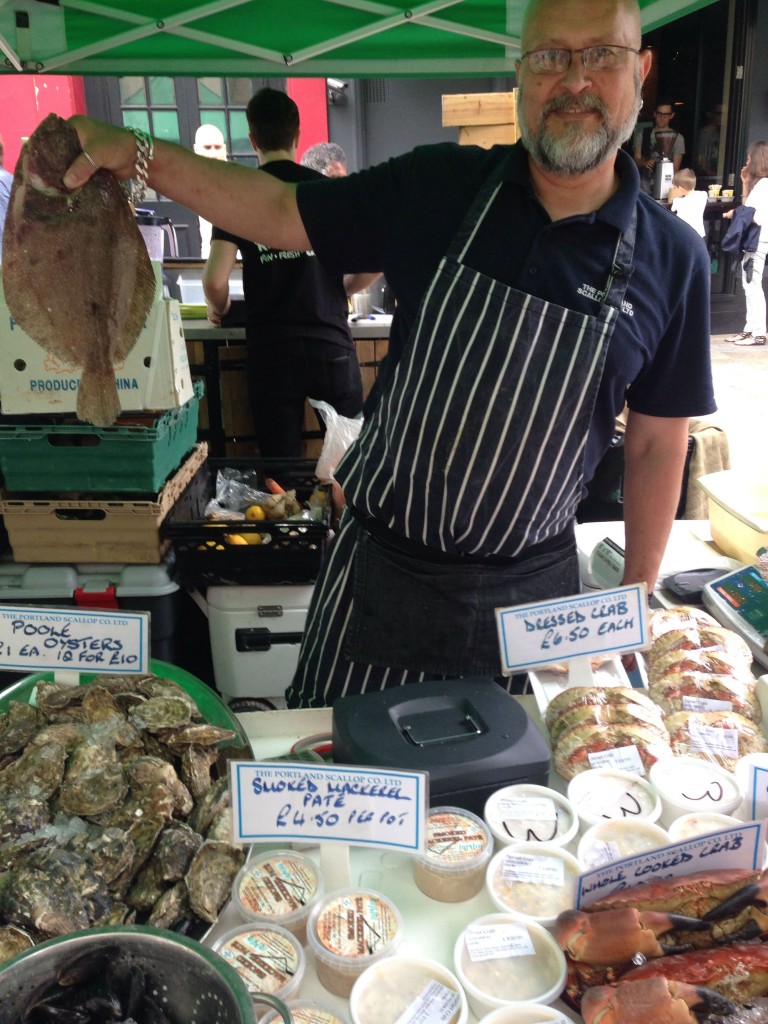 Portland Scallop Co are a small independent fishmongers from Chesil Beach in Dorset where they started out a few years back hand-diving for scallops. They offer the best British seasonal fresh fish from the Dorset shores. All fish is caught with net or line fishing and this time of year you can expect to catch a few lobsters and crabs!! 
The menu includes: lobster, crab, scallops, rope grown mussels, bass, bream, turbot, lemon & dover sole, makerel pate and crab soup.. and that's just for starters..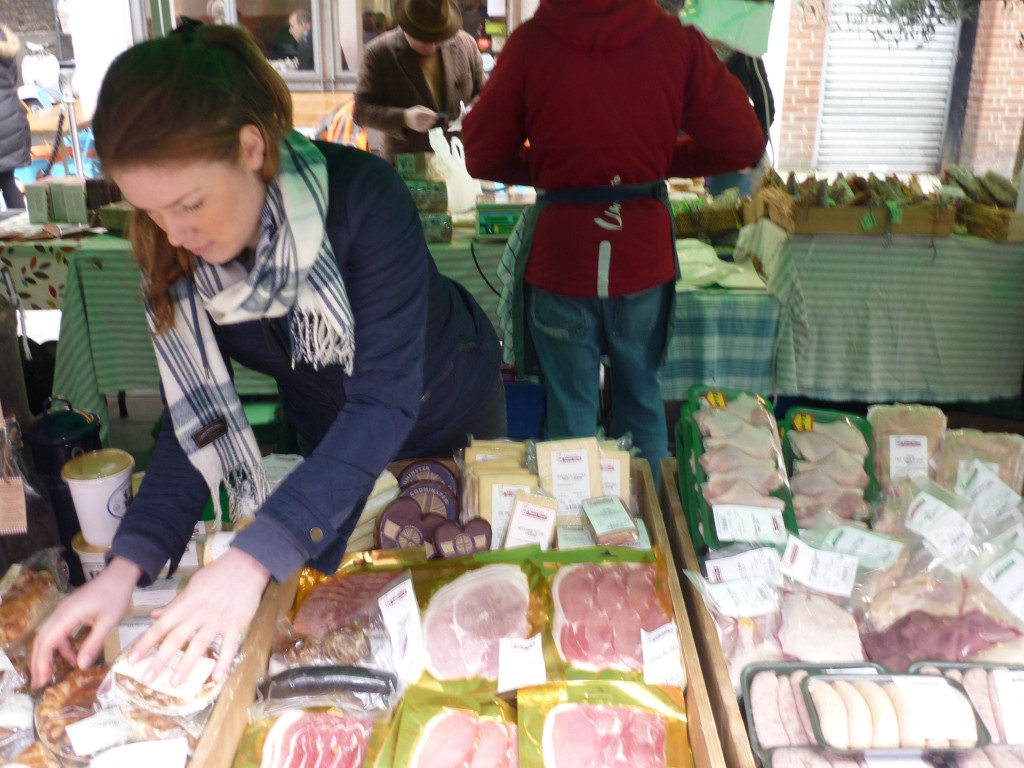 Gilcombe Farm offer a range of organic and free range cold meats from their farm in Somerset including beef, lamb, pork and poultry.
The seasonal game they supply is shot from the local farms – the birds are picked by hand ensuring a quality of presentation is second to none and includes pheasant, partridge, wood pigeon, local wild venison, wild mallard, rabbits, hare and game pie mix.  
The Farm also produces a variety of dairy products including raw and pasteurised milk at £1 per litre, cheeses and organic eggs – £1.75 for 6 and free
range £1.50 for 6!
Olivier has been the market's baker since it opened in 2009 and has 24 years experience as a baker and pastry chef. Based in South East London, Olivier brings to Venn Street fresh handmade French breads, croissants, cakes and pastries including his special selection of 100% spelt bread.
The local Bath Cheese was once well known, and in its heyday was recommended to Admiral Lord Nelson in a letter from his father (dated 1801). We found the recipe in an old grocer's recipe book. It stipulates that the cheese must be made with full cream milk, that salt be sprinkled on the young cheeses with the aid of a feather, and that the cheese was soft and covered with white mould. Today the Bath Soft Cheese that we make (without the aid of feathers) frequently wins awards and we supply shops and delicatessens all over the country.
As well as our original Bath Soft Cheese we produce a variety of other cheeses: soft, hard and blue. All of them made with old fashioned manual methods which gives the cheeses more flavour.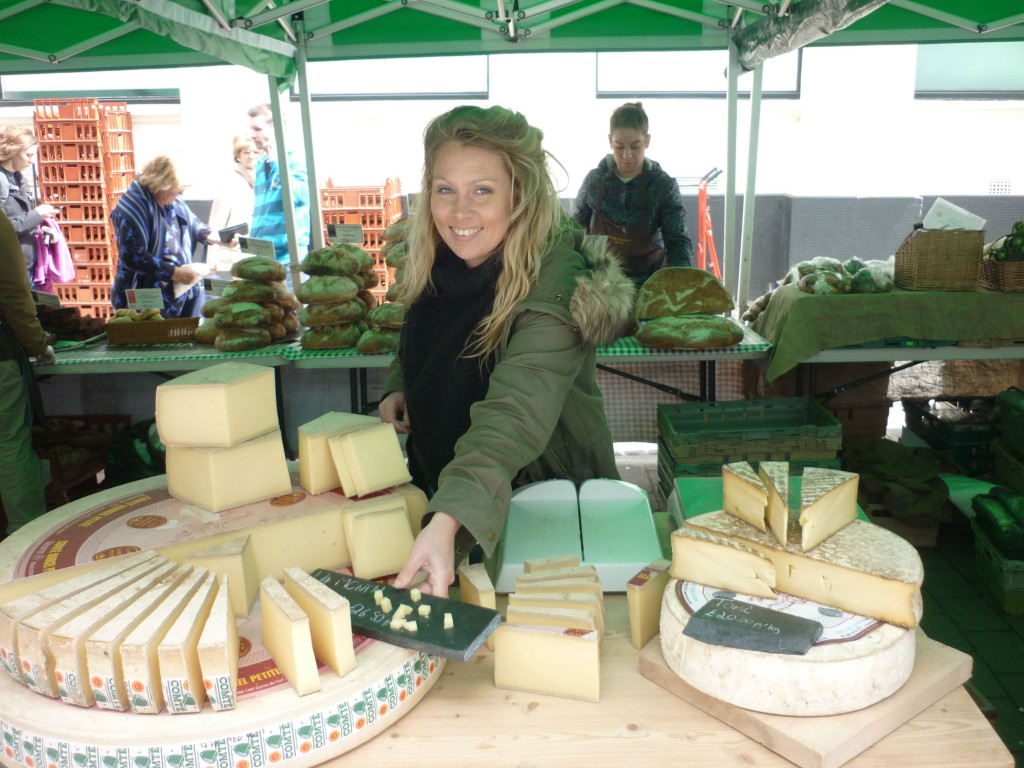 The Borough Cheese Company sells only one cheese: the French mountain cheese, Comte. In order to get the best Comte we travel to the Franche-Comte in Eastern France every five to six weeks, where we visit Fort St. Antoine home of Marcel Petite, affineurs of Comte cheese. There we select our cheese for sale back in London. See Borough Cheese Co select your cheese.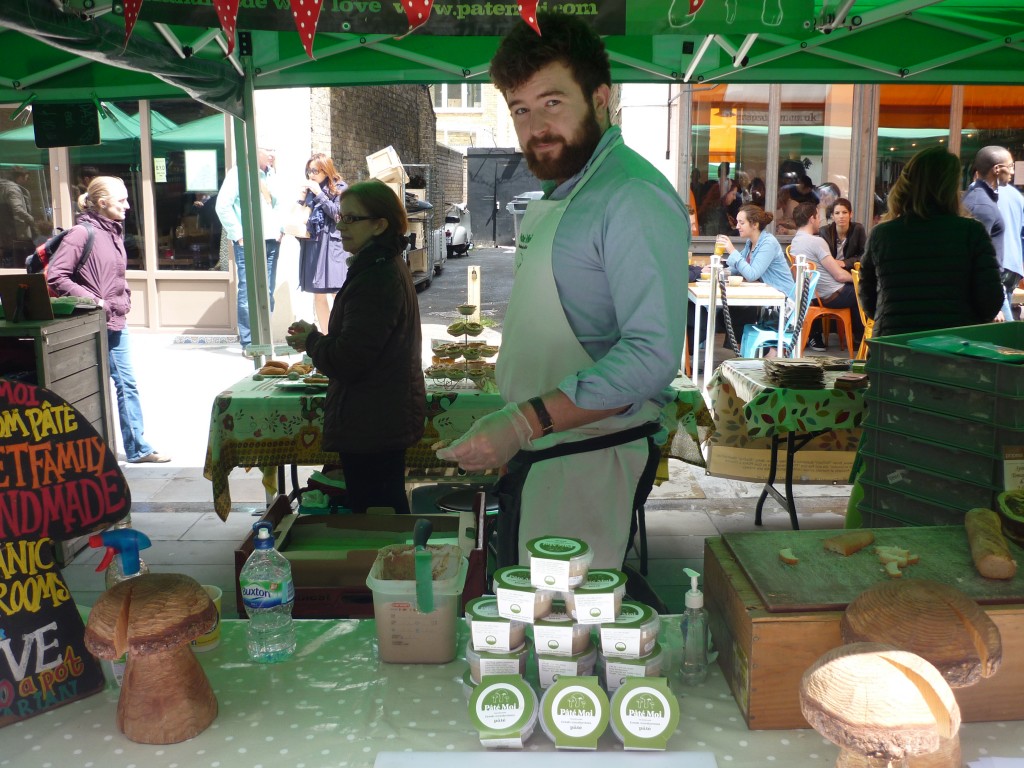 Famous pâté, hand made with organic mushrooms from Suffolk and plenty of love. Adored by vegetarians and carnivores!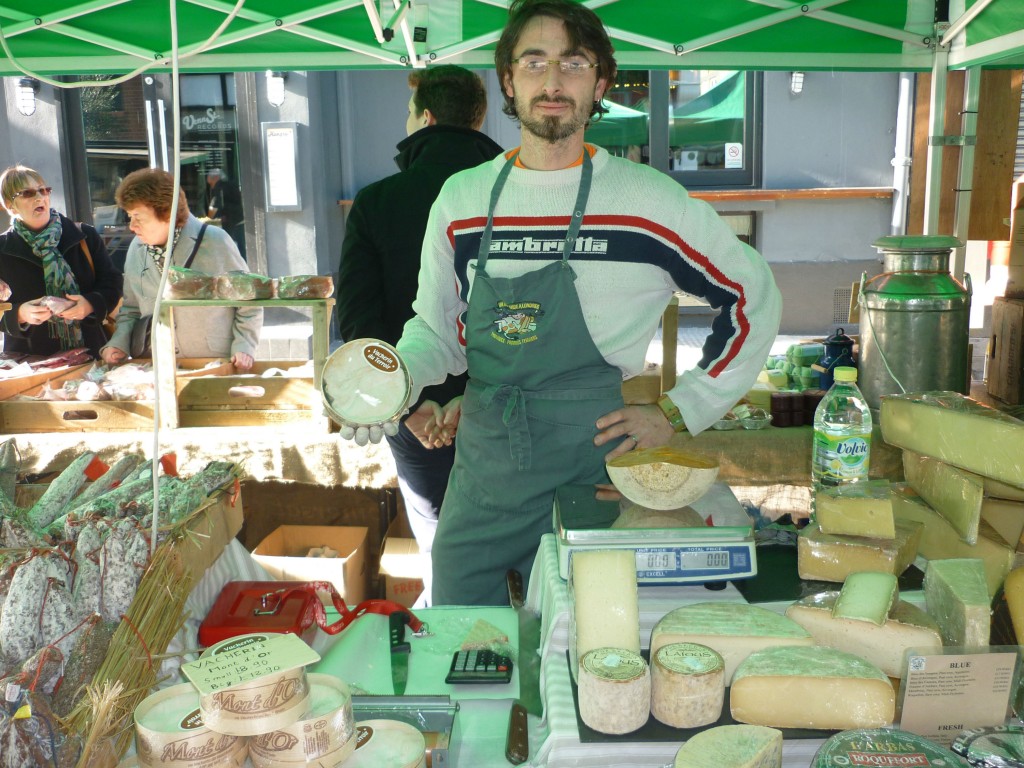 Une Normande a Londres, run by brothers Franck and Yann Le Blais, bring to many London street markets including Borough Market, the very best artisan cheeses, cured meats and preserves from across France. The heart of their success is their insistence in trading on street markets which allows them to remain close to their customers. 
The brothers have a deep knowledge of the French foodie scene inherited from their Camembert producing family and their focus has remained since 1990, when they first arrived in the UK, on natural, 'clean' products, manufactured using traditional methods.
Using all certified Gluten Free flours, OMGF bakes and blends a fantastic selection of seasonal GF foods every other week including Potato Gnocchi and Tagliatelle; Beetroot, Watercress/Rocket and Pumpkin Seed pestos, quiches and tarts, cookies and muffins.

Bad Brownie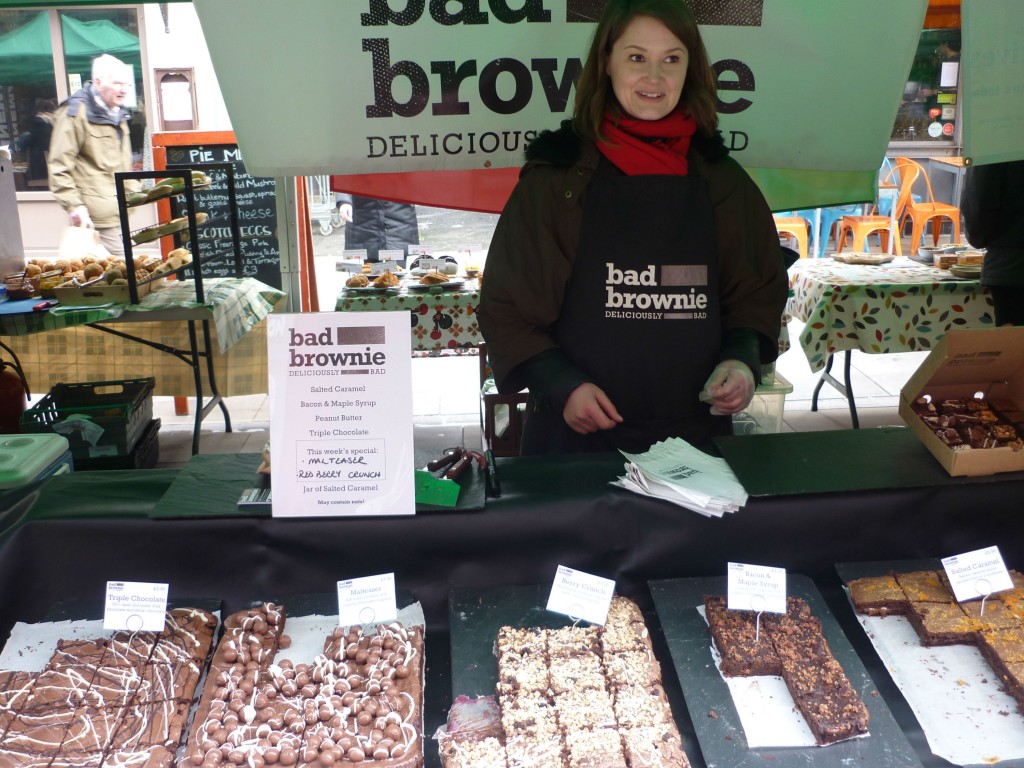 Flavour crazy chocolate addicts hell bent on spreading gourmet brownie love, street by street. Bad Brownie put their gourmet brownies through bootcamp.  They're fudgier, tastier, richer – brownies with attitude.
Offer a great variety of organic and bio-dynamic world wines providing tasters and a glass or two to enjoy whilst taking in the market's colours..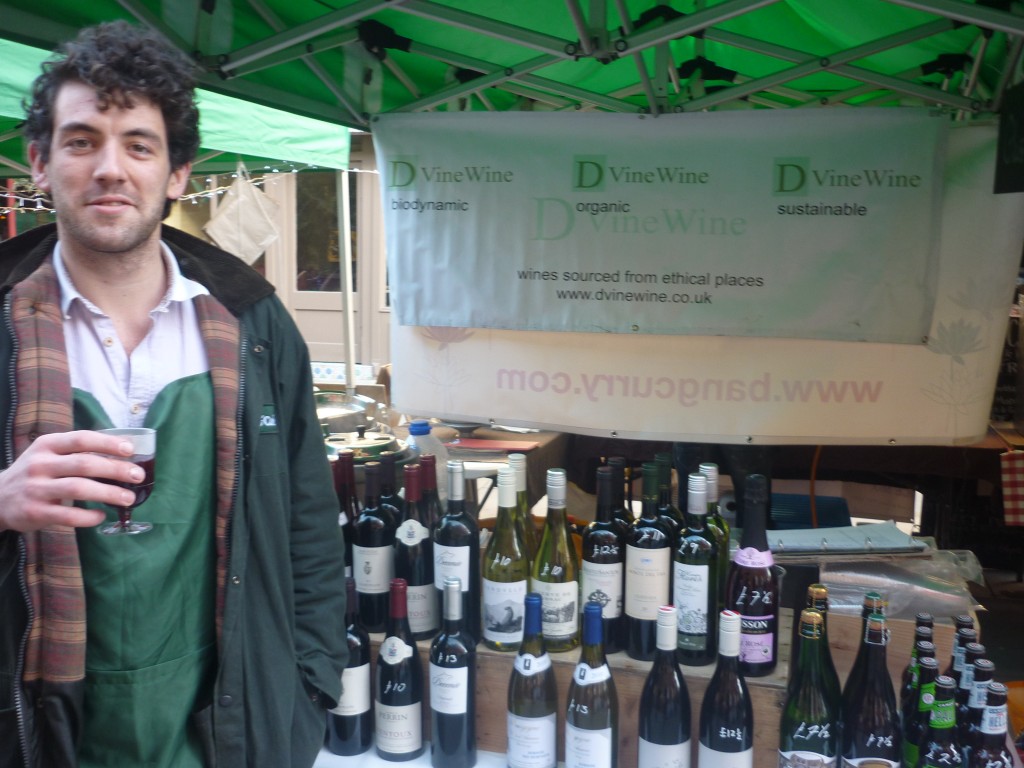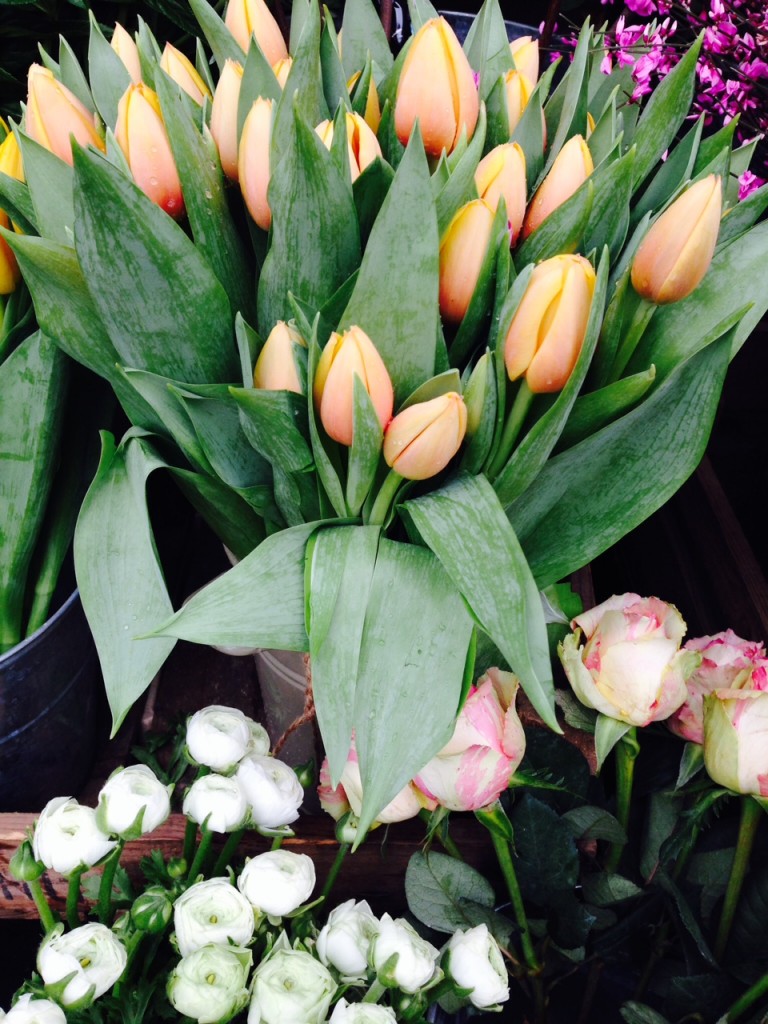 Speaks for itself! Truly a fantastic seasonal selection of flowers and bouquets with a focus on British..
Plus hot quality brunches..
If you're feeling peckish, there's sizzling herby hog roast from Moen & Sons; mouth-watering authentic West Indian Roti wraps from Nanny Outars; hot spit roast chicken ciabattas from The Rotisserie Co and an assortment of vegetarian and meat pancakes with scrumptious fillings from Flippin Nell - all providing great food and drink!