WELCOME BACK TO VENN STREET MARKET
(WITH NEW OPENING TIMES FROM 10AM TO 3PM DURING LOCKDOWN)

Venn Street Market is back to provide our local community with fresh food essentials from mainly British farmers and producers.
Amongst the produce stalls are two highly reputable British farms selling fresh seasonal fruit and veg from Teds Veg and Greener Greens (organic & biodynamic). There are also fresh strawberries, raspberries, blueberries, cherries and fresh bottled apple juices from Fiveways Fruit Farm (when in season).
The best baker in town, Oliviers Bakery, offers freshly baked loaves and pastries whilst Bake Empire produces GF and vegan cakes and tarts, and Saint of Sugar brings sweet & savoury delights that melt in your mouth! Hush Hush produce a variety of salads and quiches and Flavours of Portugal make authentic Portuguese sweet & savouries – all to take away! Every Saturday you'll find two outstanding British and French cheesemongers with cured meats and preserves: Heritage and Une Normande a Londres, plus there's a treat in store from The Meat Boss with their varieties of South African Biltong and Drywors, and Zeytoon Bar with their fine selection of olives and Meditteranean preserves.
You'll be pleased to see Venn Street Flowers heading the market with freshly cut flowers & bouquets. Our high quality hot coffee stall Electric Beans are also back with hot coffee & beans from Lomond Coffee in Deptford – grab a bag to grind at home..!
There are two take away streetfood stalls: Let's Do Temaki – Japanese vegan Burritos and Katsu Rice Bowls (curry), and Moen & Sons with their herby hog roast with homemade apple sauce and rocket salad.
Plenty of goodness…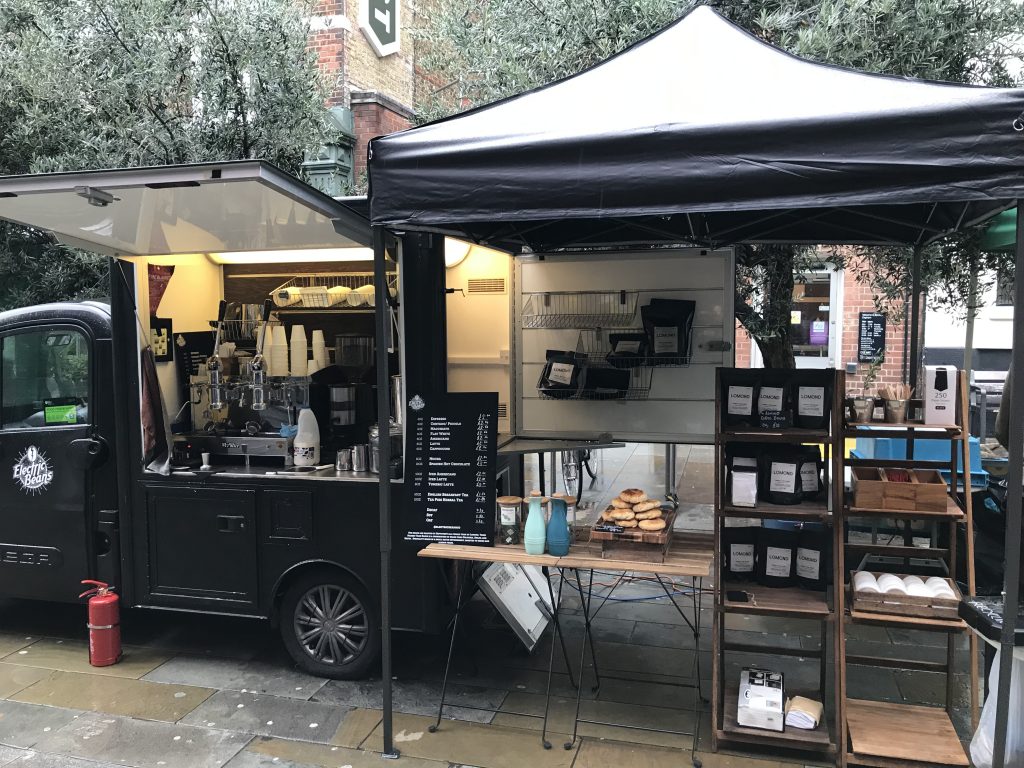 ______________________________________________________________________________
We're implementing high measures on Health & safety to keep our customers and traders free from infection by setting our stalls 4m apart and ensuring social distancing of all customers and traders at 2m apart. If you shop at the market on Saturdays please take care to keep your distance from others.
We ask our lovely customers to take the following precautions:
hand washing before you visit the market
keep 2m distance from others in queues and whilst at the market
use contactless cards wherever possible
only one member of a family to be given access to shop
don't visit the market if feeling unwell

In the meantime, take a look at our social pages (Instagram, Facebook and Twitter) for special offers, online orders and deliveries from Venn Street Market traders to your door!
KEEP SAFE!