SUMMER IS ON ITS WAY TO VENN STREET'S MINI MAKERS MARKET..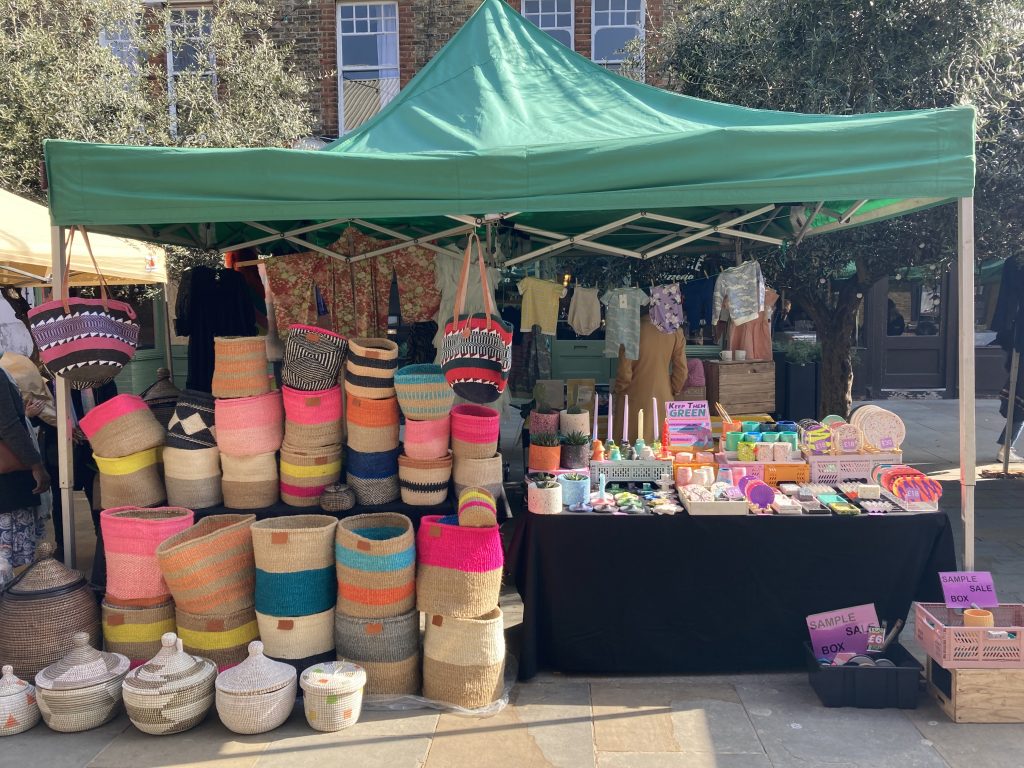 Come and take a look around our Mini Maker Market – each week we have a fantastic variety of handmade, sustainable, bespoke quality items which make perfect gifts for someone special or for even yourself!
Our Makers include:
@thebamsartshop – African woven baskets
@cottonandolive – contemporary home textiles infused with Turkish weaving heritage for stylish everyday living
@CR1B_ – slow burning scented soy candles – eco-friendly, vegan & cruelty free
@firstlightcandlesco – sustainable & ethically sourced vegan candles are free from paraffin, palm oil, parabens phthalates
@keepthemgreen – handmade unique eco friendly homeware
@Kikapuhome – responsibly considered pieces with Indian influence including handmade baskets & bags, woven bowls for you and your home
@lex_and_ro – handmade contemporary jewellery
@me.bali – Polish hand painted ceramics, slippers & socks
@pipportley – bespoke jewellery made from recycled metals
@smashedmosaics – handmade mirrors & frames made from recycled ceramics
@sorbettowels – Turkish hammam towels, throws, bags, belts & bows
@picklelondon – super soft clothing for Mums & kids
@wileycat_art – vintage & original Art Deco prints
@woowooboutique – bespoke, vintage & glittering clothing

NEW STREETFOOD TRADERS
Oshpaz – discover the flavours & spices of the Silk Route with Oshpaz – producers of authentic Uzbekistan streetfood. Their artisanal rice-based dishes (Plov), are made with slow cooked lamb, chicken or seitan (vegan option), with carrots, onions, garlic & herbs using traditional Central Asian spices. Toppings include tzatziki, carrot salad, eggs or dolma (wine leaves)..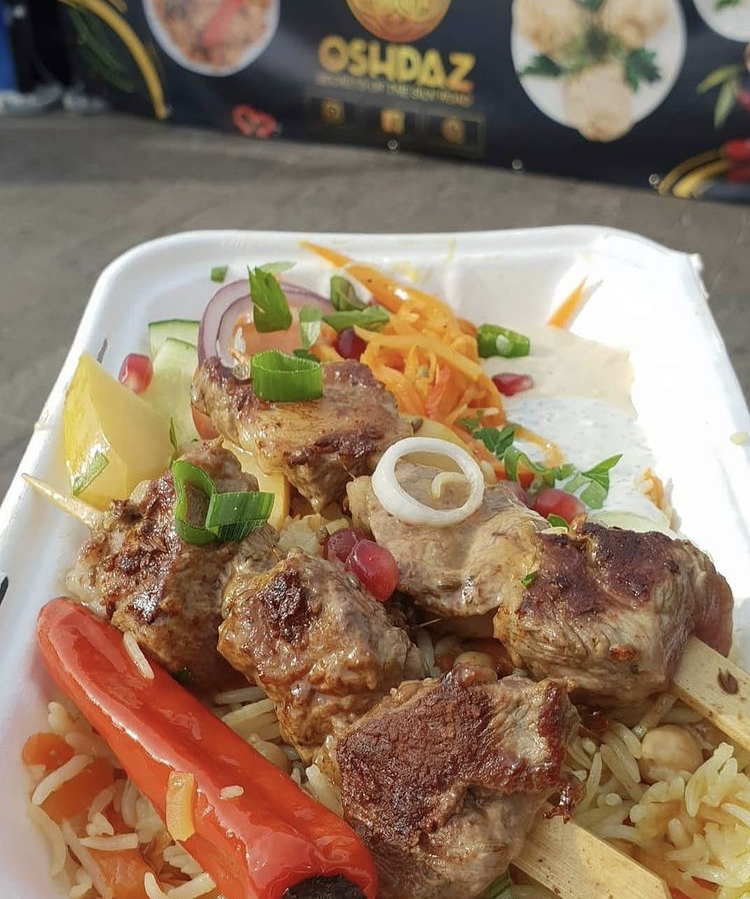 La Pepia – weekly authentic Venezuelan Arepas with vegetarian fillings – all gluten free, V, VE (except Cheese Blankets with pepperoni or bacon).. A must!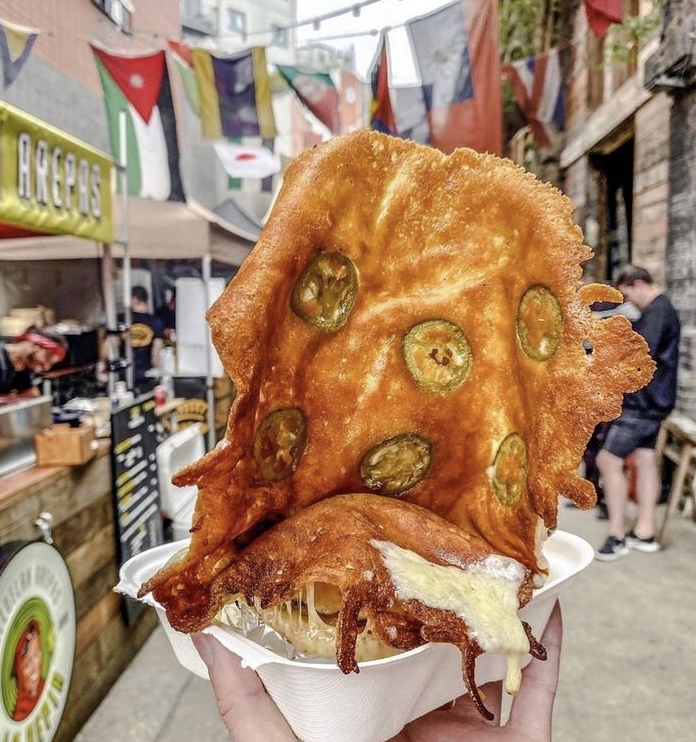 Mandala, producers of Himalayan dumplings are joining Venn Street Market on the first Saturday of every month..
Mandala's dumplings come in three variations: traditional pork & leek; signature beef and vegan option of vegan friendly ingredients. Each dumpling is made entirely by hand ensuring the highest quality taking your tastebuds to the Himalayas!
All packaging is biodegradable so after you've eaten you can feed the planet by composting your empty packaging – no waste! ⚠️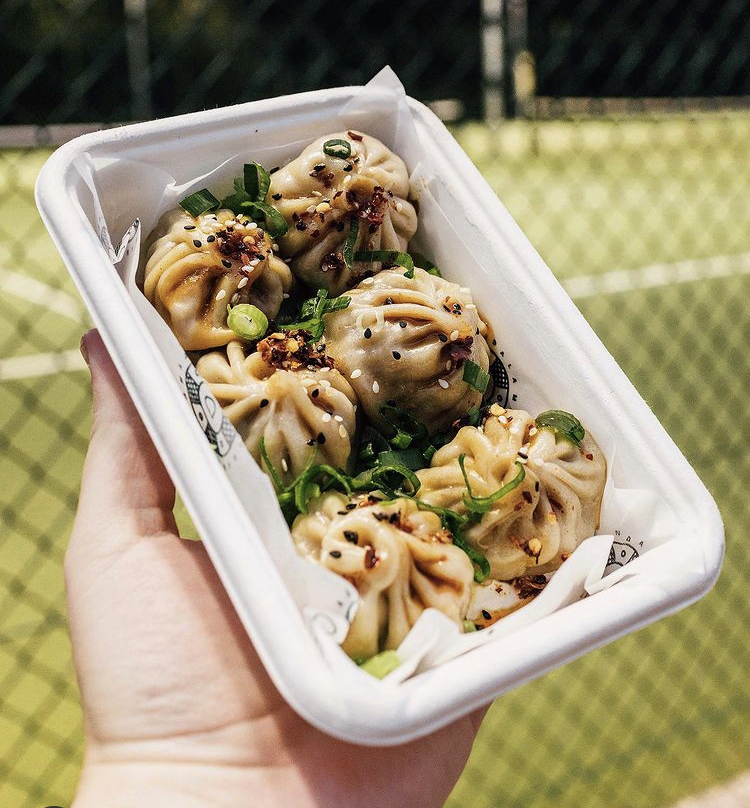 See you on Saturdays!



COVID SAFETY AT VENN STREET MARKET
If you shop at the market on Saturdays please take care to keep your distance from others..
We ask our lovely customers to take the following precautions:
wash hands before visiting the market
wear a face mask
keep at least 2m distance from others in queues
use contactless cards wherever possible
be mindful of others
don't visit the market if feeling unwell

In the meantime, take a look at our social pages (Instagram, Facebook and Twitter) for special offers and weekly updates…
KEEP SAFE!